DTSL Assistive Technology are the official New Zealand reseller for HelpKidzLearn
---
Readymades
Multiple choice, play-based curriculum activities that provide a secure foundation for learning.
---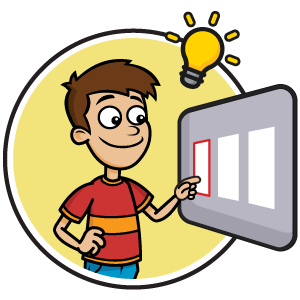 Readymade Learning
Activities cover a wide variety of topics including Numeracy, Literacy and Science. Each activity supports the objectives found in curriculum standards making it easy to find the right skills to practice to meet your learning goals! New activities are added on a regular basis.
---
Educational Activities
Each Readymade activity has a carefully graded sequence of 20 to 40 multiple-choice questions, structured to provide positive reinforcement. Correct answers result in a short, animated reward with music and spoken reinforcement.
---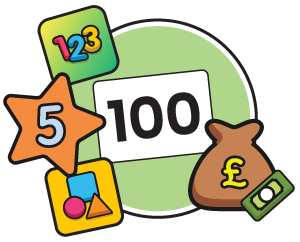 Numeracy
Students can begin to grasp numeracy concepts through a variety of play experiences. They can begin to develop early language for measurement, shapes, spaces, positions, early numbers and patterns. As well as the sequence of numbers, awareness of time, improve vocabulary and more.
---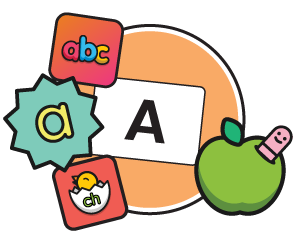 Literacy
With CRM Literacy activities students can begin to develop skills including speaking and listening, reading and writing. They can develop an early understanding of letter formation, sounds and more. With spoken reinforcement and full auditory support included to better enable students to improve their early communication skills.
---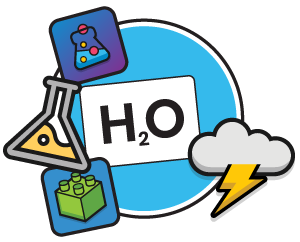 Science
CRM Science activities have been carefully graded into a sequence of multiple-choice questions, structured to provide positive reinforcement in a safe environment that allows students to truly master topics including living things, materials and more.
---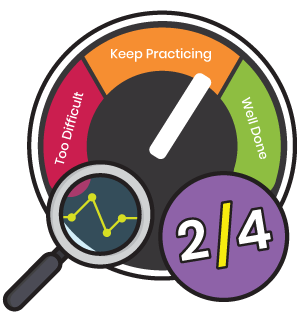 Reporting & Feedback
After each session, activity reports will help you easily pinpoint skills that students are struggling with, track progress and identify areas for improvement. Intuitive and visual analytics provide relevant data, enabling you to concentrate on what you do best: teach.
---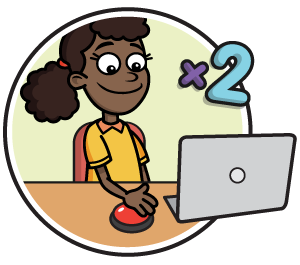 Accessible
Each activity includes a variety of accessibility features to ensure that each student can access the content and reach their full potential. All activities can be accessed by mouse, touch screens, eye gaze, interactive whiteboards, switch access and include full auditory support. Ideal for students with physical disabilities, visual impairments and learning difficulties.
---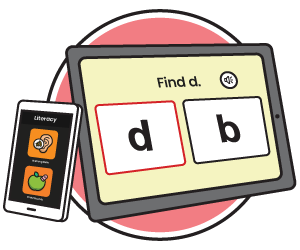 Play on Any Device
All activities can be played on a variety of devices including iPad, Android tablet, Chromebook, Windows or Mac PC and laptop. ChooseIt! Readymades are a secure, cloud-based service accessible through a web browser such as Chrome, Firefox and Internet Explorer. Opening up a world of opportunities for your students. Internet connection required.
---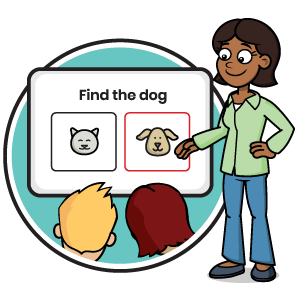 Designed for the Classroom
ChooseIt! Readymade learning activities help students of all abilities to succeed in the classroom, whilst providing a fun opportunity to practice skills and/or complete an assessment to measure progress as independently as possible. Each activity can be used with almost any teaching strategy, including 1:1, rotational models, group sessions and more; enabling you to create the perfect classroom learning experience. Try it for free today!
---
Testimonials
"ChooseIt! Readymades is a fantastic program which covers a wide range of activities that work alongside the curriculum. The assessment tool at the end of each activity gives you an alternative form of learning outcomes due to the multiple ways this program can be accessed; which is not always possible with other programs. It can be accessed in multiple ways including the iPad, tablets, eye gaze and switches, whilst providing settings that allow you to change the program to meet the needs of each student."

Jennette Greenwood – Pendle View Primary School (UK)
Wow – they are brilliant for all ages and abilities and we use them throughout our 3-19 age range. Set out in a clear chronological way, they are simple to use and my pupils love the multiple choice activities and music reward at the end. What more can I say? After all these years in the job these are a teacher's dream!!!

Rosie Murphy – Retired Teacher, Fairfield School (UK)
ChooseIt! Readymades are a fun, bright, motivating learning tool that are easy to use, and suitable for all ages. A real time saver – all the activities you plan on making but never get around to doing – a must for all busy classrooms. These are a fantastic way of introducing children to essential literacy and numeracy skills that will prepare them for work in Key Stage 1.

Anne Marshall – Villa Real School, Consett (UK)
Huan has enjoyed more independence by using his computer skills to access Numeracy. Literacy and Science activities, which have reinforced his learning with colour, shape (2D and 3D) everyday objects in school and in the home, the environment and some of the class topics.

Keryn Green – Advisory Teacher, Additional Educational Needs Service (UK)
ChooseIt! Readymades is a fantastic program which covers a wide range of activities that work alongside the curriculum. The assessment tool at the end of each activity gives you an alternative form of learning outcomes due to the multiple ways this program can be accessed; which is not always possible with other programs. It can be accessed in multiple ways including the iPad, tablets, eye gaze and switches, whilst providing settings that allow you to change the program to meet the needs of each student.

Jennette Greenwood – Pendle View Primary School (UK)
---
You can visit the HelpKidzLearn website at