The online solution to accessing Inspiration 10 on Macs and Chromebooks
Inspiration RD is a cloud based remote desktop service for accessing Inspiration 10 on macOS and Chromebooks, via an online browser or a downloadable client (internet access required). This delivers a near identical user experience to running Inspiration 10 on a Windows device.
---
Key Features
Get all the features of Inspiration 10 on macOS devices or Chromebooks.
Flexibility to access in two ways: via a small downloadable client*, or through a HTML5 web browser*.
Secure online file storage to save and upload your files, or download directly to your desktop.
Local drives and printers are automatically mapped through the downloadable client, making it easy to save and open files from your device.
Free and regular updates.
Free technical and user support.
Transfer work to Word, Google Docs, OneNote, PowerPoint, PDF and as a graphic file.
*Internet access required
---
How The Technology Works
Inspiration RD is a secure cloud based solution, powered by Amazon Web Services and uses proven Microsoft Remote Desktop Services and Parallels technology.
By downloading a client to their macOS or Chromebook, users are able to access and use Inspiration 10; or choose to access it via a browser.


---
Access Inspiration RD in two ways
HTML Browser
Login on any device with an Internet connection.
Small Downloadable client
Login once and use Inspiration 10 as if it's an app on your personal device.
---
Learn more about Inspiration 10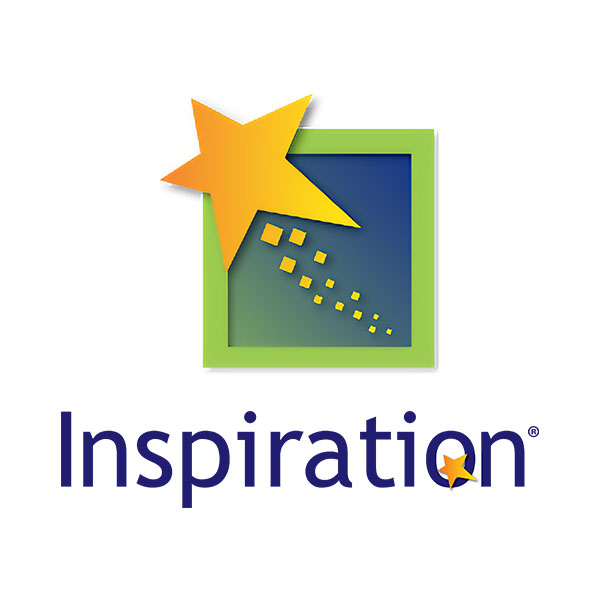 Inspiration 10
Inspiration 10 for Windows is a simple but powerful visual thinking tool for creating mind maps, concept maps, graphic organizers, outlines and presentations with ease!