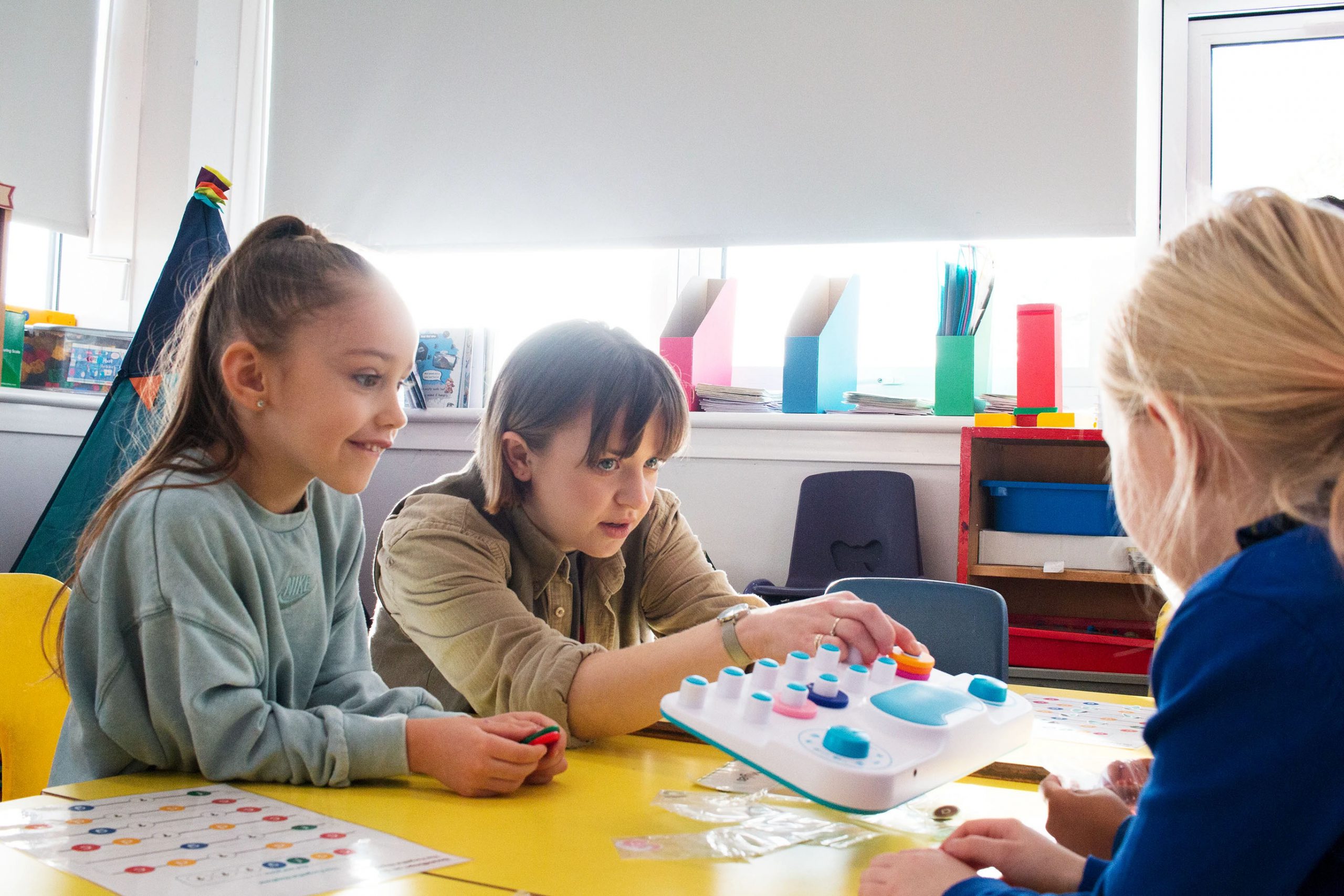 Teaching Music Made Easy
All You Need to Teach Music
Teaching music doesn't have to be daunting. Introduce Early Years Learners from the ages of 3+ to music with Soundbops.
---
An Instrument Designed for Children
Soundbops has been developed specifically for children aged 3 and up and SEN pupils. It is designed to support them in their early phases of dexterity and cognitive development.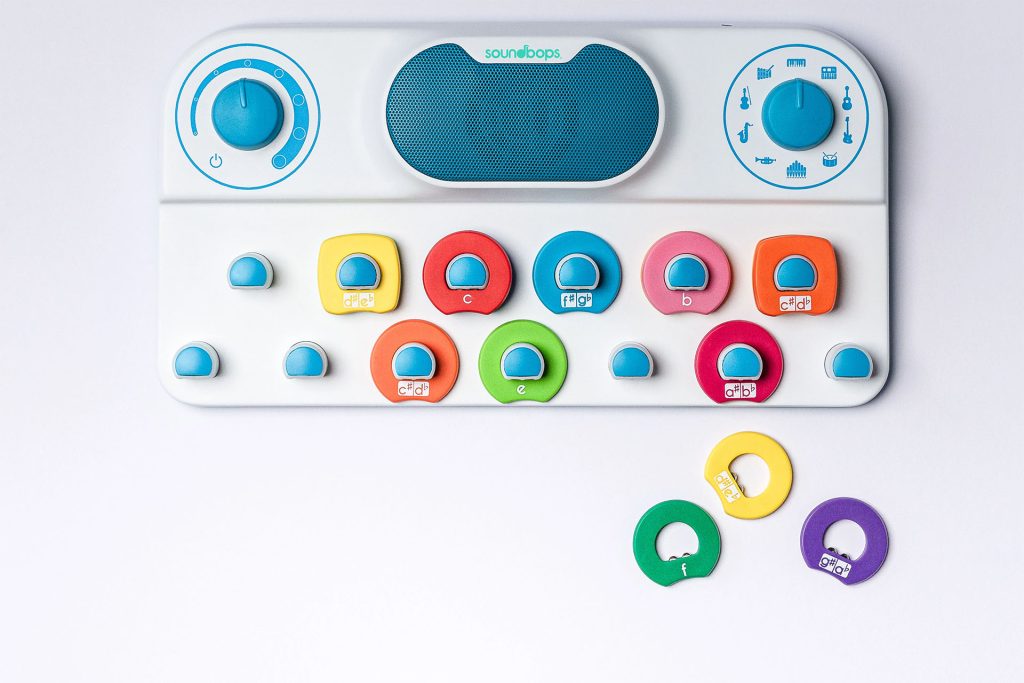 ---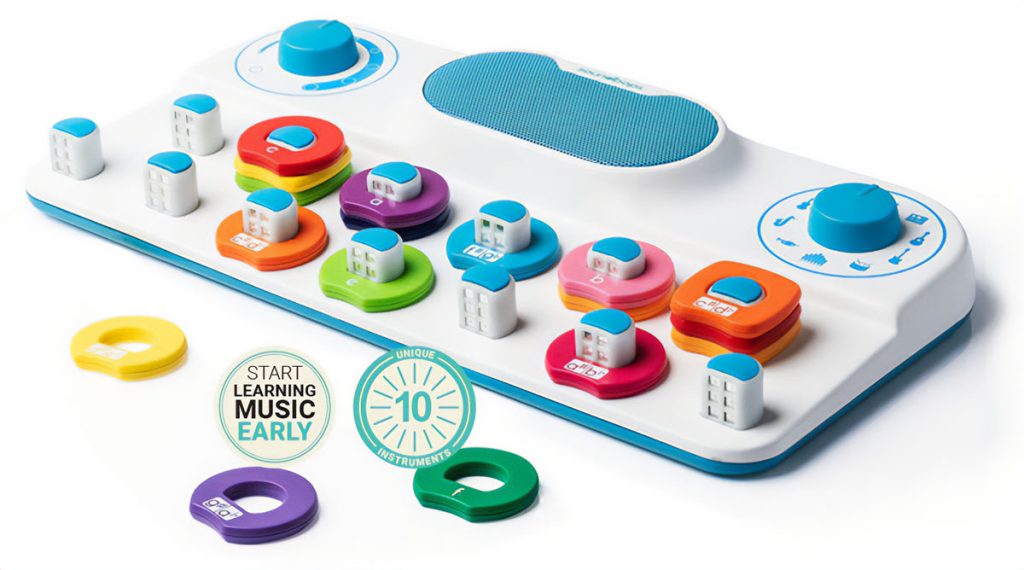 10 Instruments in One
Soundbops comes equipped with 10 unique midi sounds, encompassing all 5 of the instrument families. Bring your lessons to life with choice.
---
Build Chords
Young learners are able to visualise complex concepts such as chord building by stacking the notes on top of each other.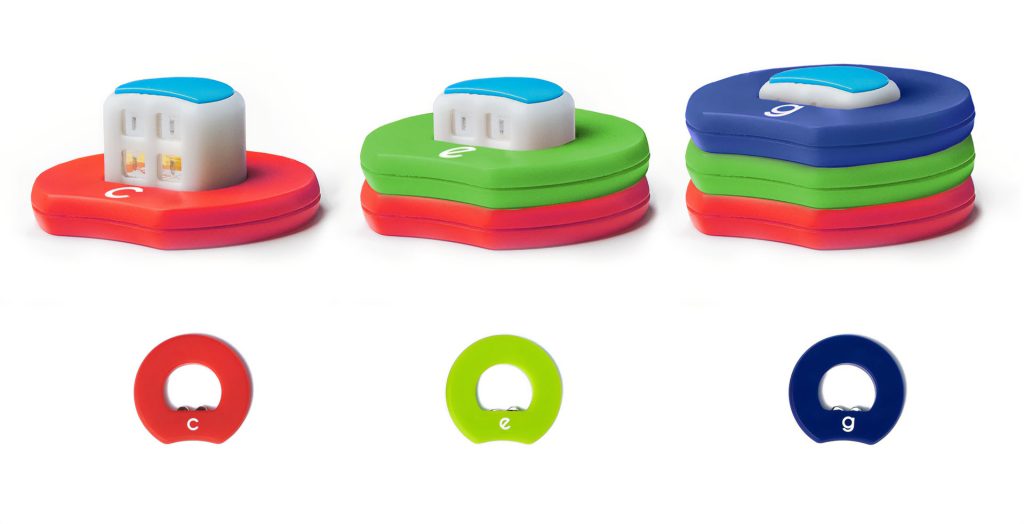 ---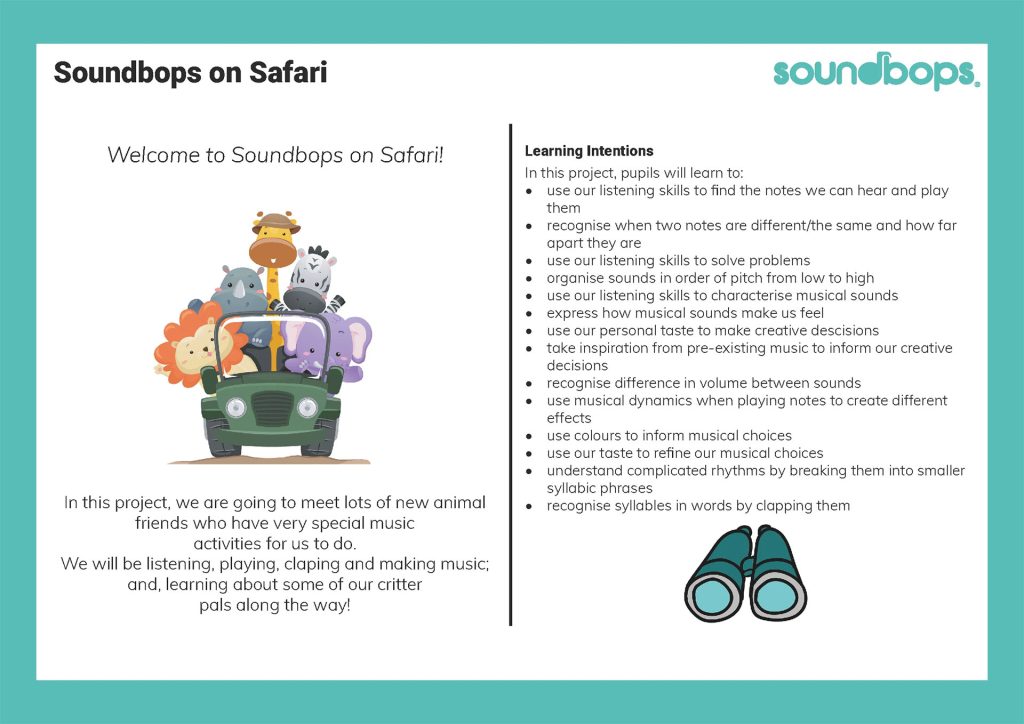 Resources that work for you
Professional, non-prescriptive teaching resources that align with educational experiences and outcomes
---
Sheet Music in Stages
Soundbops' different stages of sheet music allow children to grow with their musical learning and concentrate on enjoying playing songs.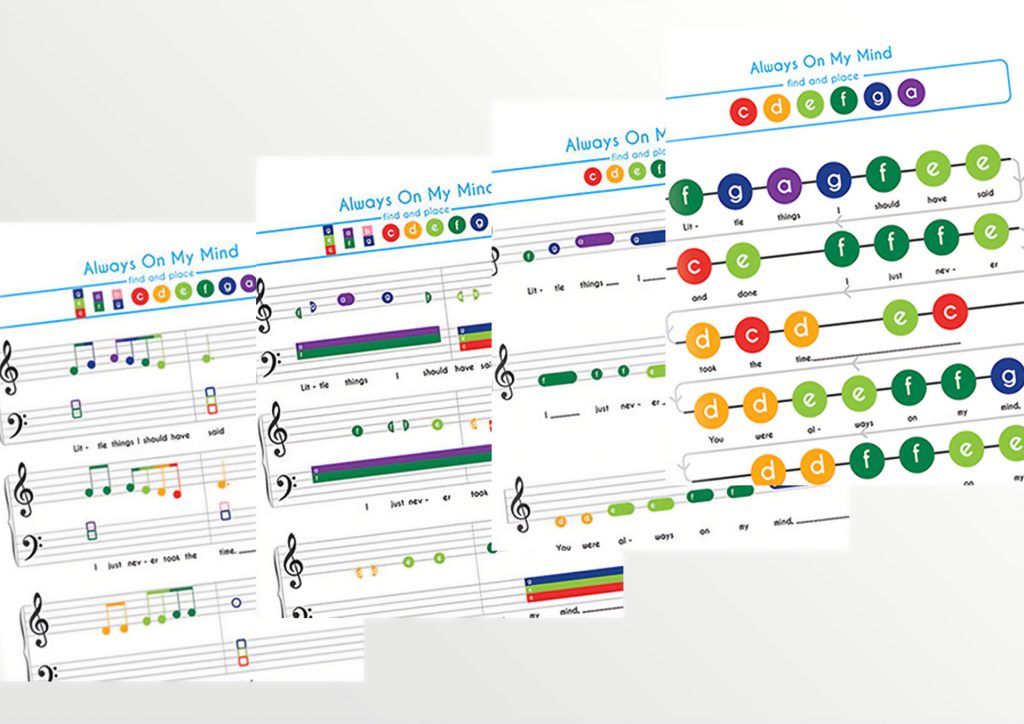 ---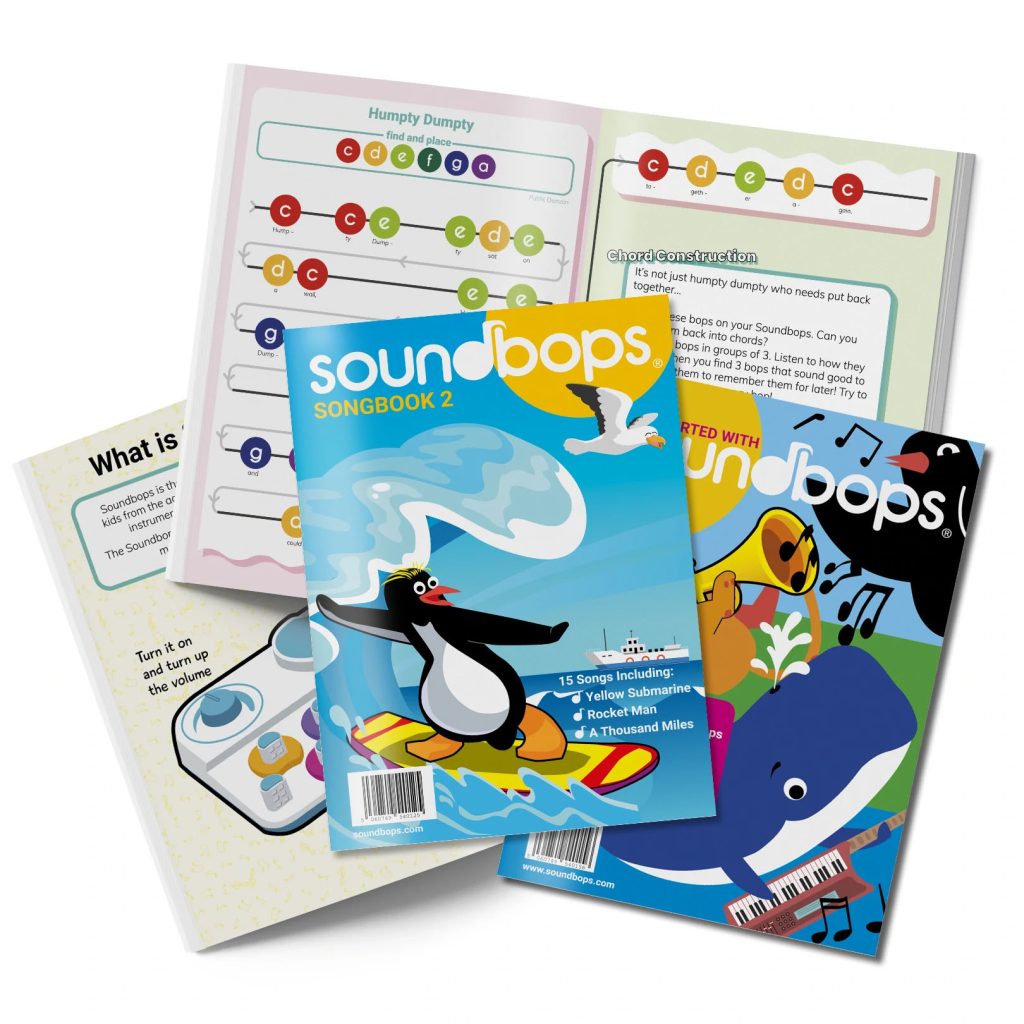 Songbooks with Real Songs
Books filled with songs from Twinkle Twinkle to Rocketman. No matter your preference for music you'll find something you love.
---
---
How Soundbops Works
Music is Hard, It Needn't Be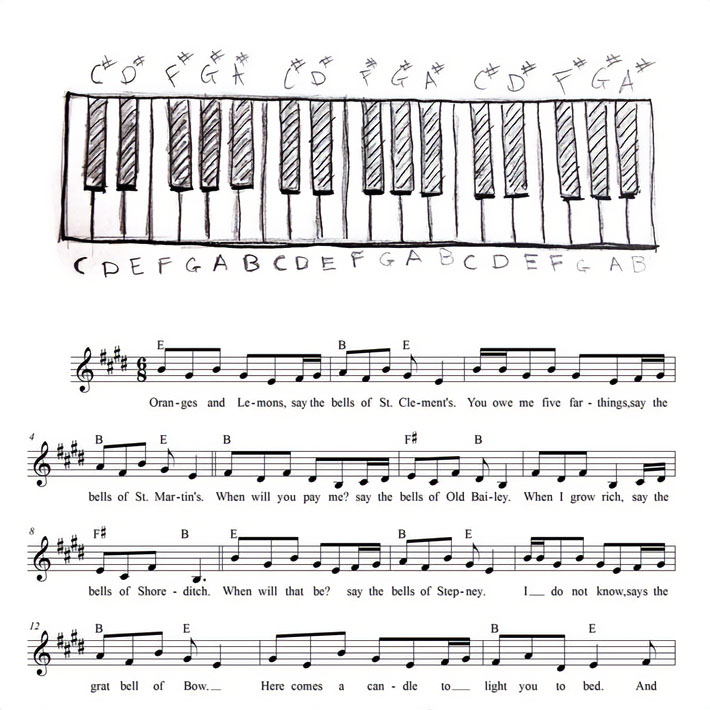 This is a traditional keyboard and sheet music. It's incredibly hard for a child to connect the idea of the written notes with the keys played. Imagine being confronted with this at 3 years old.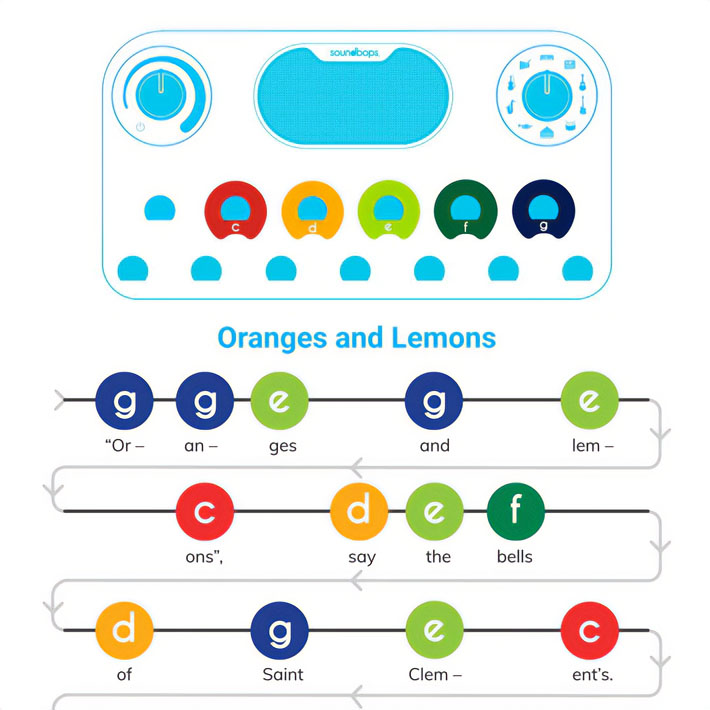 Here is the Soundbops board with the bops for this tune. It's easy to find the bops you need and see what notes they produce. This is Soundbops sheet music for beginners.
---
Complex Concepts Made Easy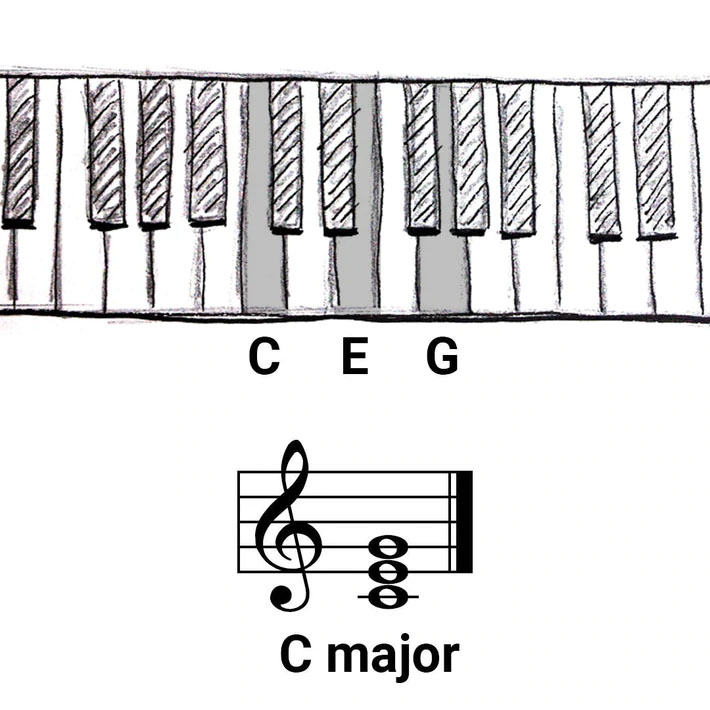 This is a C major chord. It is hard for a small hand to stretch to reach all three keys, and harder still to press them all simultaneously. And it's even harder to relate the written notation to the sound made.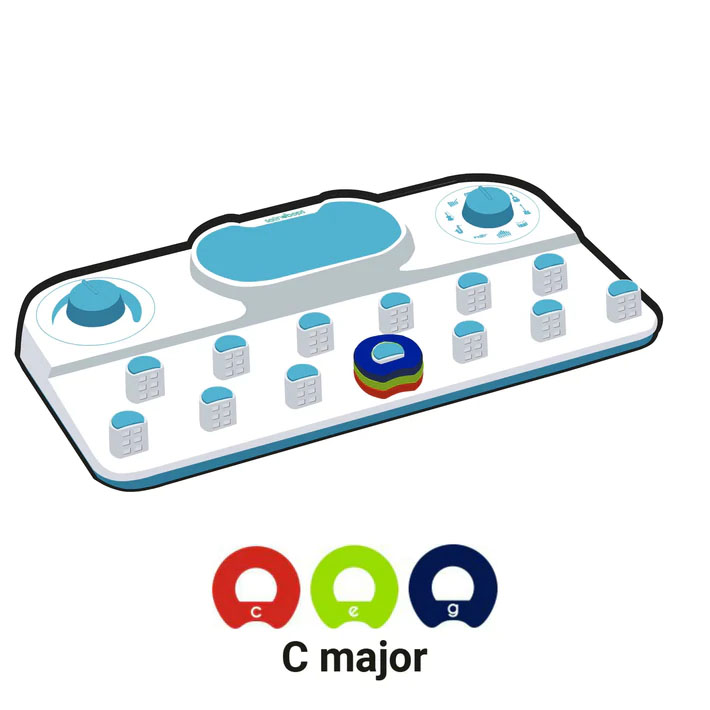 This is a C major chord on the Soundbops instrument. The chord is literally built from the three notes. Easy to understand, easy to do and easy to play. And a complex concept readily grasped.
---
Sheet Music in Steps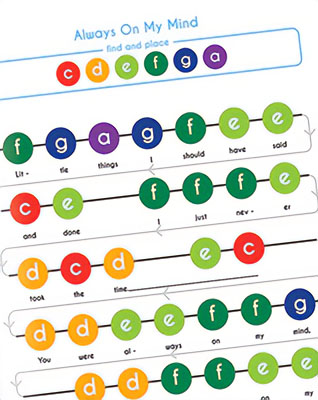 1. Colours & Bops
We begin by linking the colours of the bops with the colours of the notes.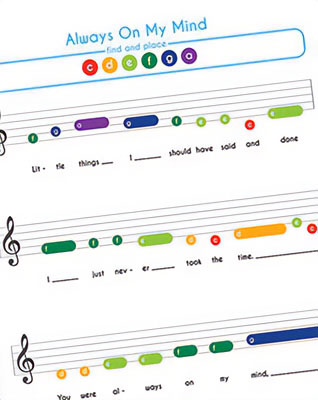 2. The First Clef
We move on to the positions of colours and notes on the stave.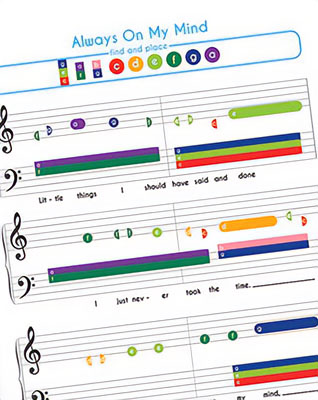 3. Treble & Bass
Adding in the bass clef, we introduce chords, easy to build with Soundbops.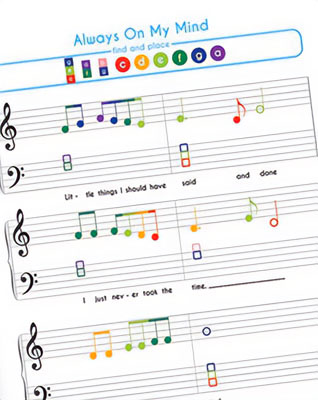 4. Full Notation
Finally, we combine all we have learned: we can read and play full musical notation.