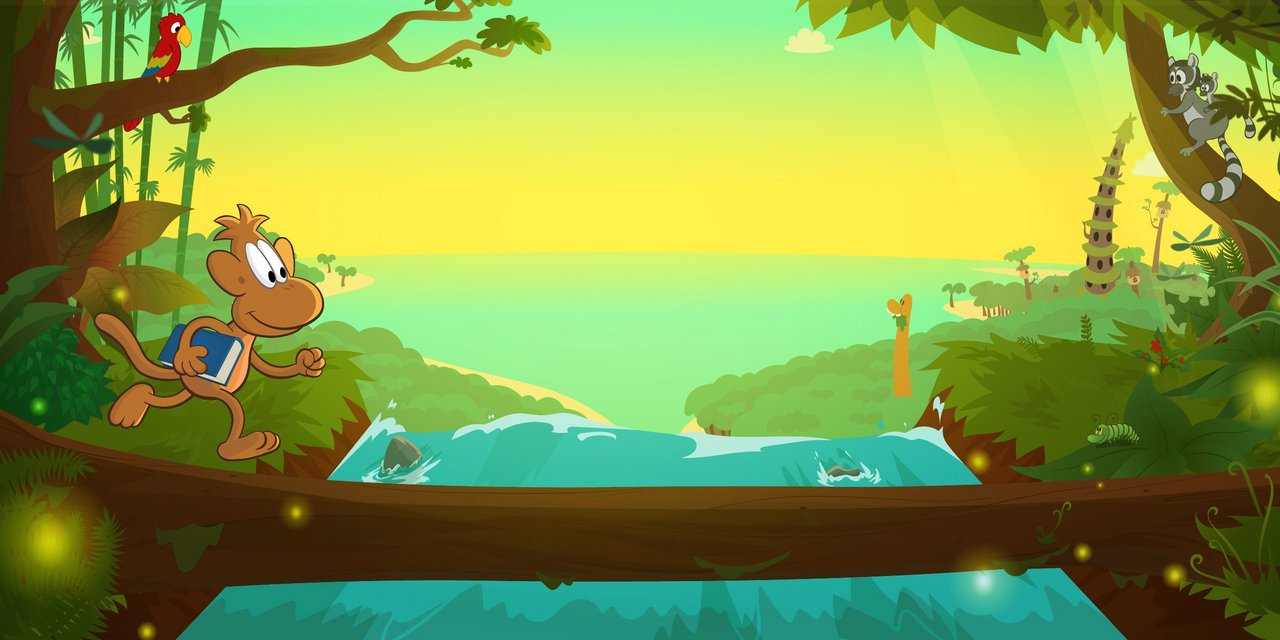 Nessy Reading and Spelling
This award-winning program has been helping children all over the world improve their reading, writing and spelling for more than 20 years.
---
Nessy Reading and Spelling is an effective resource that covers 5 years of literacy development from Year 1 to Year 6.
Nessy Reading and Spelling was developed at the Bristol Dyslexia Centre by a team of specialists. The program has been used successfully since 1999, by 100,000s of children worldwide. It is designed for children 6-11 years old, although many older students find the program helpful.
Nessy is not just for dyslexia. All students benefit from Structured Literacy based upon the Science of Reading. The program begins with systematic synthetic phonics which has been proven to be the best way to instruct early readers. As literacy skills develop, students advance to instruction in spelling, morphology, vocabulary and comprehension. Independent research has shown the program to be effective even for those learning English as an additional language.​​​​​​​
---
​The Nessy progression of literacy skills: Phonological Awareness, Phonics, Fluency, Vocabulary, Comprehension, Spelling and Morphology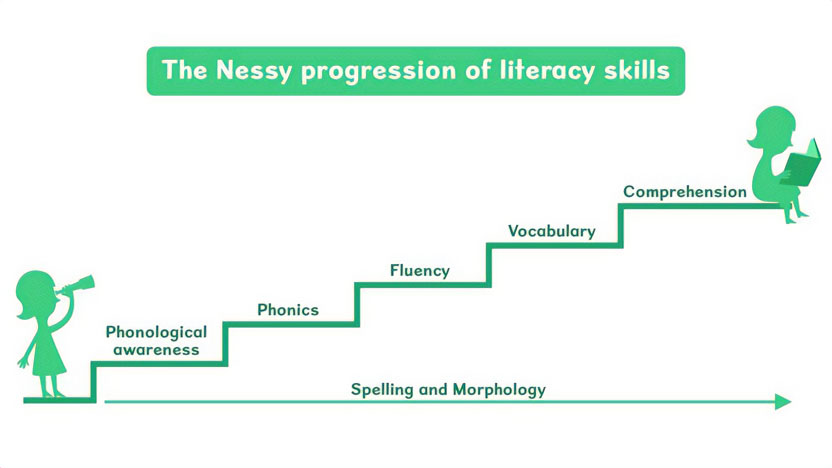 There are 100 lessons packed with videos, motivating games and 1000s of supporting printable worksheets and card games. Each student learns independently and at their own pace, gradually building confidence. The program starts with an assessment that identifies exactly where the student needs help, then guides them through an individualised learning plan.
Parents can even adapt their child's lesson targets to practice what is being taught at school.
---
How Nessy Works
Assessment: Students begin by taking the Nessy Challenge to establish their baseline reading and spelling skills. The program then automatically assigns personalised reading and spelling target lessons.
Reporting: Reporting allows parents to identify areas of instruction, and monitor their child's progress.
Individualised Approach: Children work independently through a series of lessons with videos, games and worksheets.
Rewards: Children collect Nessy nuggets as a reward for their effort. They can trade their nuggets for games and virtual trophies.
---
Key Features
1000s of printable worksheets and games
100 lessons covering from beginning phonics to advanced vocabulary
Game-based learning that kids enjoy
Spelling practice lists
Fluency practice sheets
Printable flash cards
Videos explaining spelling rules and phonics
Built-in assessments to individualise instruction and track progress
Blending and segmentation lessons
Explicit teaching of language concepts
Practice of high frequency and exception words
Can be used at home and at school
---
Trusted Credentials
Helping children with dyslexia since 1999
Developed at the Bristol Dyslexia Centre.
Used in 10,000 schools worldwide.
Winner of the Education Resources Award.
Research-proven.
Nessy Reading is the most comprehensive online program for dyslexia.
---