Join the conversation
TD Talk empowers people to communicate who they are and what they want to say, in the most fluid way possible.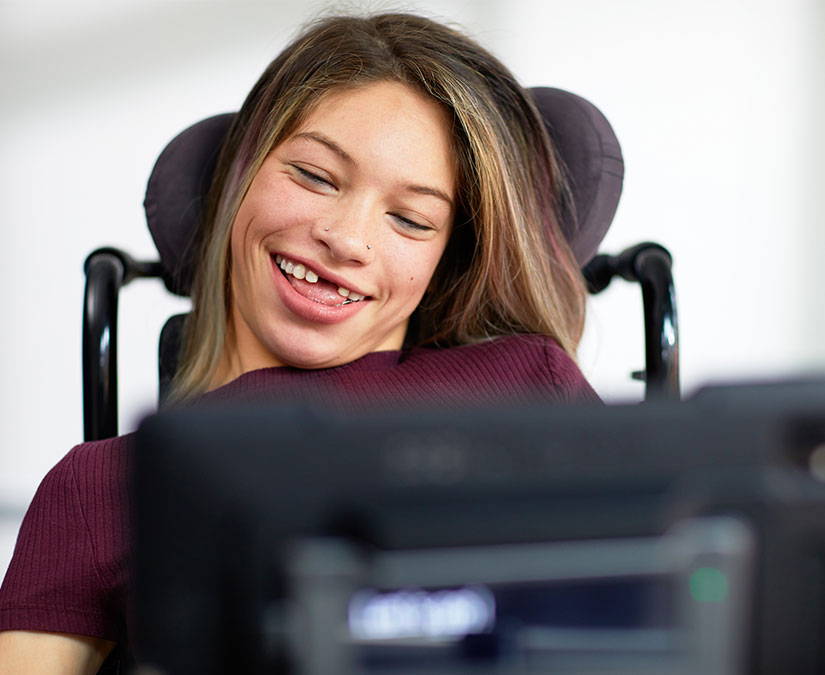 Talk with your eyes
Generate a voice using TD Talk combined with eye tracking technology. Compose sentences and activate a synthetic voice with just your eyes.
Talk with your hands
Start using TD Talk with your hands on your iPad touchscreen to generate a voice. Transition to a TD Pilot if you need to use it with your eyes.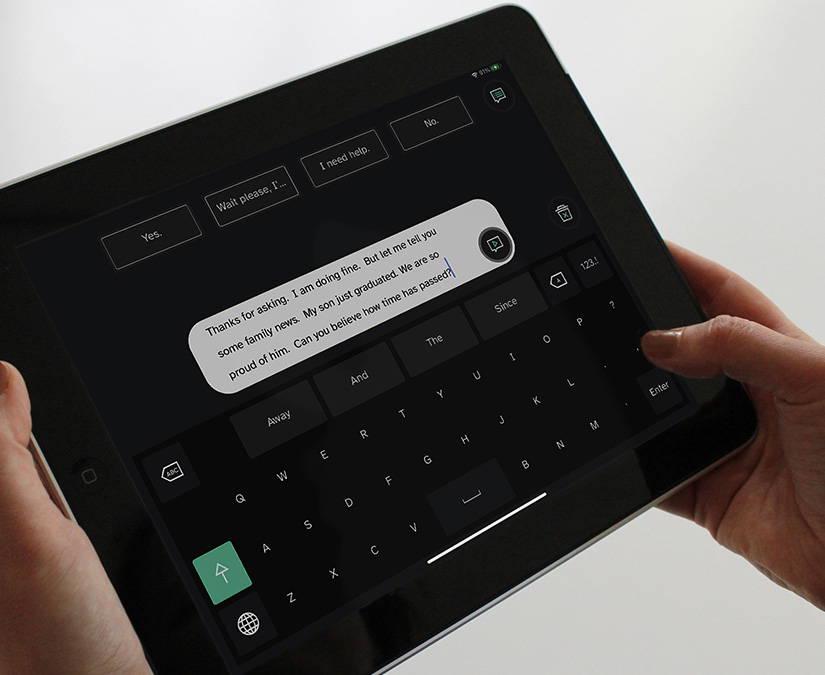 Converse naturally
Participate naturally in dialogue by displaying your typed text to your conversation partner in the rear-facing Partner Window. Select your language of choice and switch to it seamlessly.
Express yourself quickly
Remain an active part of any conversation with the ability to use predicted text and edit errors within a sentence. Maintain a more natural speaking pace with QuickMessages, pre-programmed common and custom phrases such as 'I need help' and 'wait please, I'm typing'.
Sound like yourself
Express yourself more fluidly thanks to phrase prediction, which learns and adapts to your personal communication style. Choose from a selection of voices to find one you most identify with.
---
Support