A Powerful Communication Solution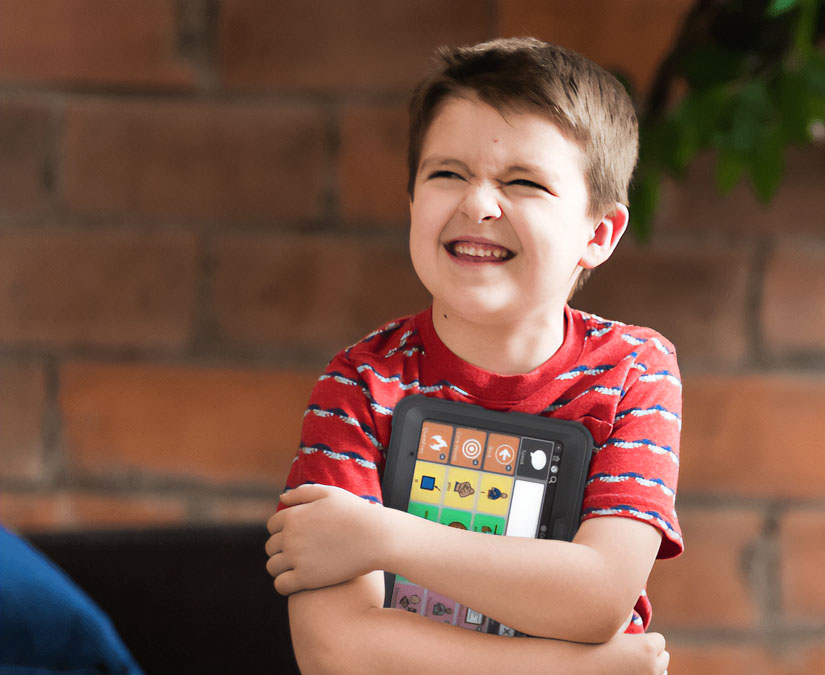 Better Together
TD Speech Case paired with your iPad creates a powerfully portable communication solution.
It offers the freedom to use familiar technology together with a trusted AAC solution.
When used with either of Tobii Dynavox's symbol-based apps, TD Snap or TD Talk, TD Speech Case and TD Speech Case Mini transform an iPad or iPad mini 6 into a true communication device.
Transform your iPad
TD Speech Case is designed for augmentative and alternative communication, with a rugged outer silicone case that snuggly fits an iPad or iPad mini.
A built-in handle and stand make it easily portable, and powerful speakers ensure your voice will be heard loud and clear.
The larger version TD Speech Case is equipped with wheelchair mount plate holes and two switch ports, while the TD Speech Case Mini is small enough to slip discreetly into a handbag or pocket.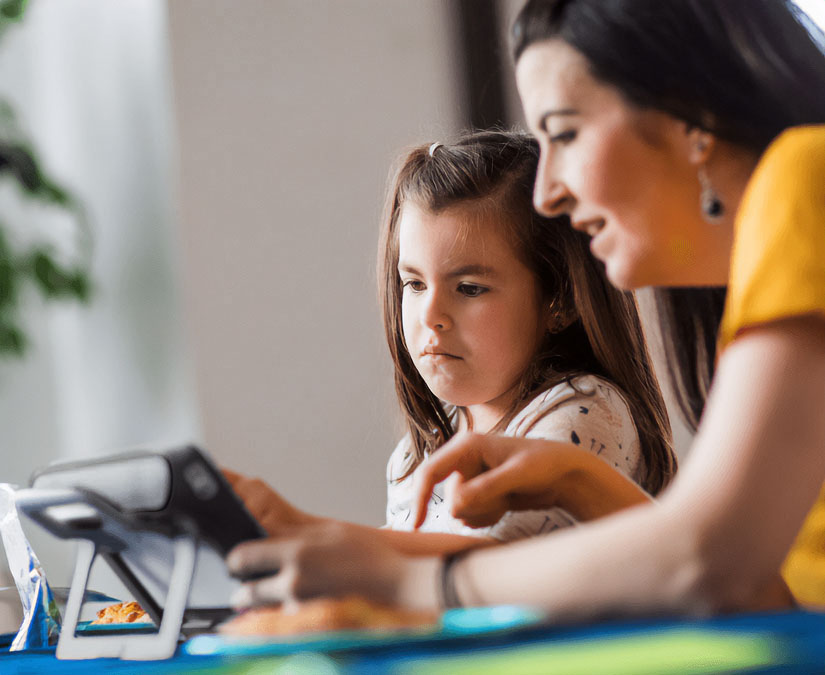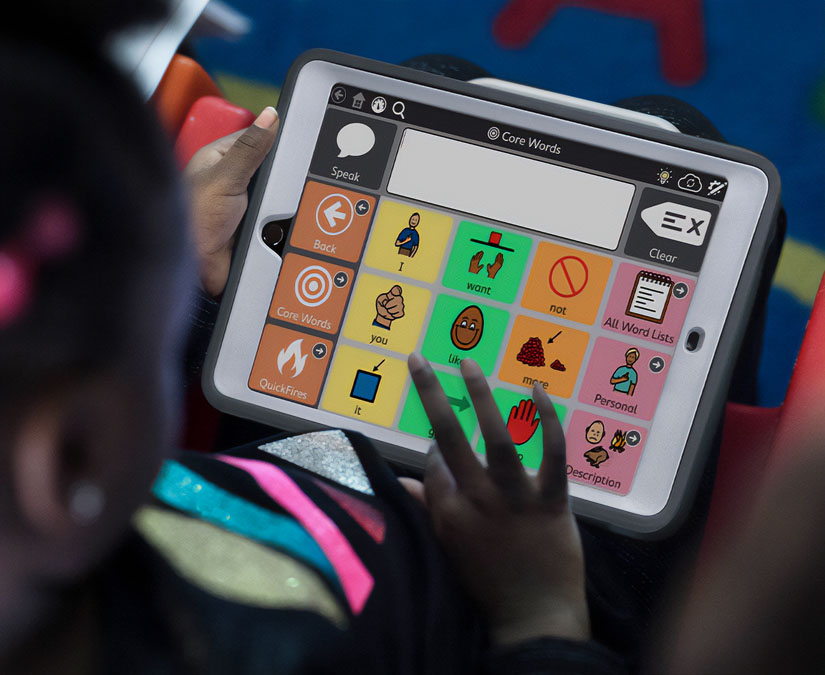 iPad Compatibility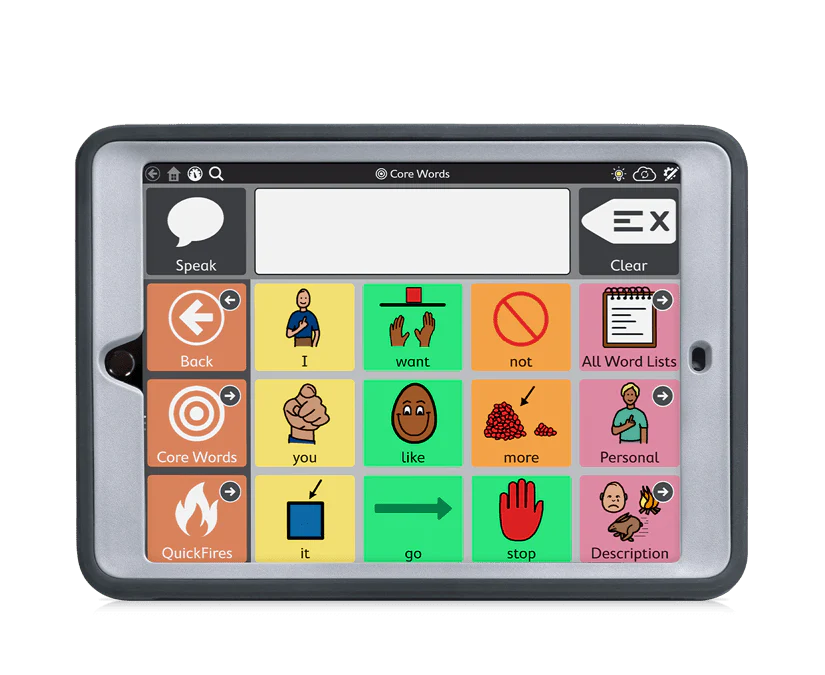 TD Speech Case
2019 10.2-inch iPad (7th generation)
2020 10.2-inch iPad (8th generation)
2021 10.2-inch iPad (9th generation)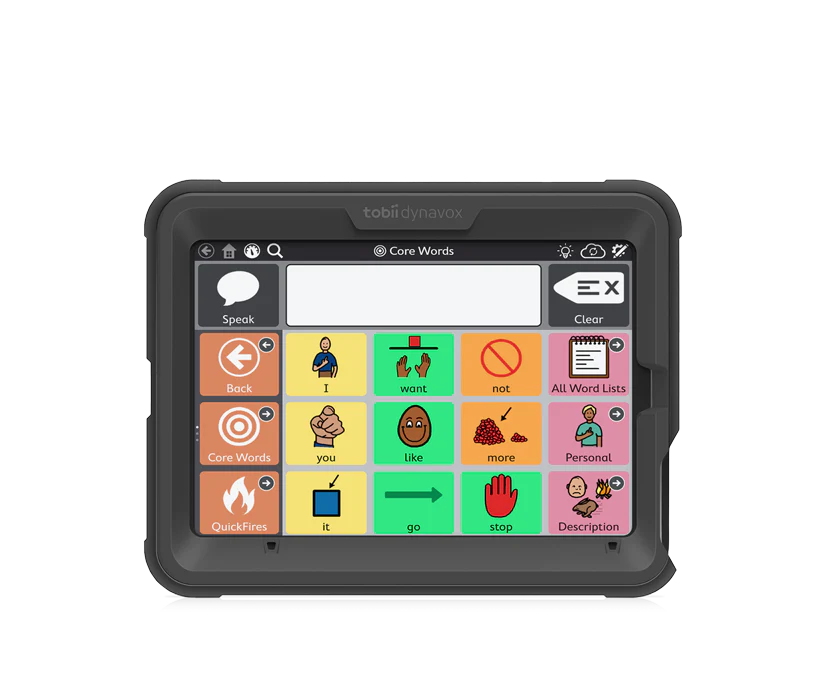 TD Speech Case Mini
2021 iPad mini 6 (6th generation)
---
Unboxing the TD Speech Case
---
Specifications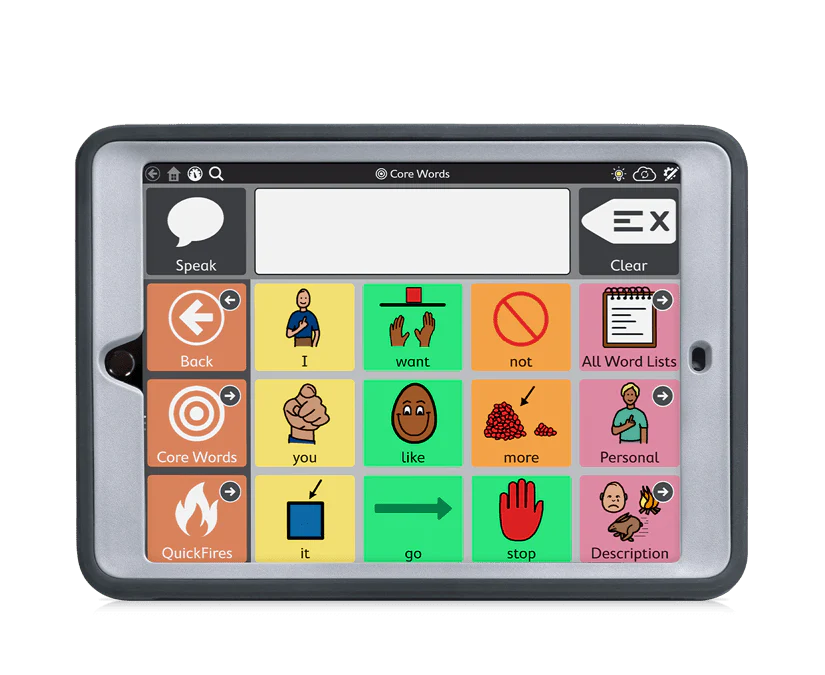 TD Speech Case
---
Buttons
1x Volume Up
1x Volume Down
1x 3 Position Selector
---
Connectors
2× 3.5 mm Switch Jack Ports
1× USB-C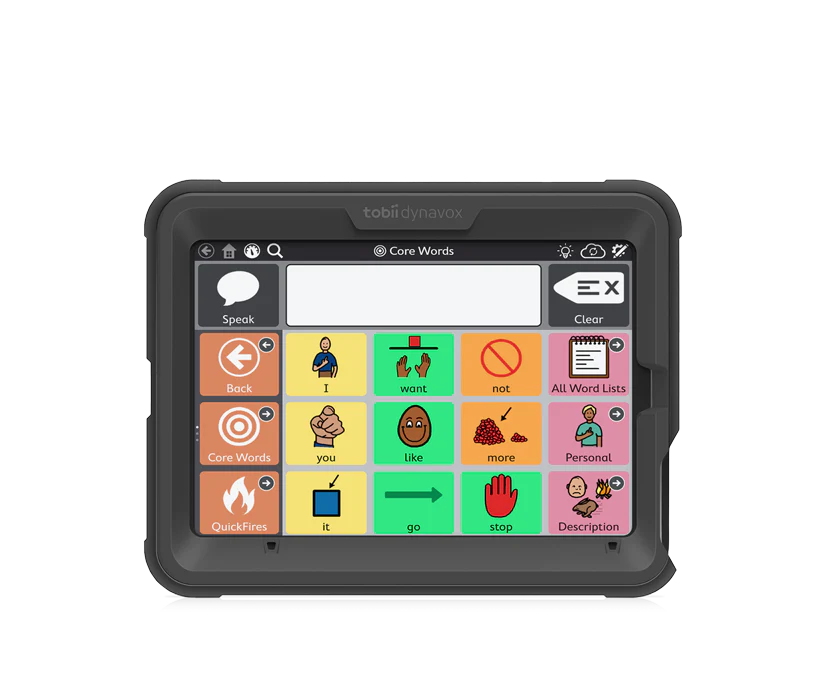 TD Speech Case
---
Buttons
1x Volume Up
1x Volume Down
1x 2 Position Selector
---
Connectors
1 × USB-C
ㅤ
---
Speakers
2× 31 mm × 9 mm, 4.0 ohms, 5 W
---
Bluetooth
Bluetooth 3.0
---
Battery
Li-ion Polymer rechargeable battery
Battery Capacity: 15.54 Wh
Battery Run Time: ∼ 8 hours normal usage
Battery Charge Time: ∼ 4 hours
Power Supply: 5.0 VDC 4.8 A AC adapter
---
Software
Operating System: iPadOS
---
Support
Full Specifications
TD Speech Case Specifications (PDF)
Full Specifications
TD Speech Case Mini Specifications (PDF)