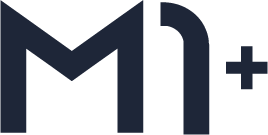 Create a Seamless Transition Between the Analog and Digital
Comfortable in Your Hands, Just Like Normal Pens

M1+ is made of flexible materials including, durable glass fibers and reinforced plastics.
---

---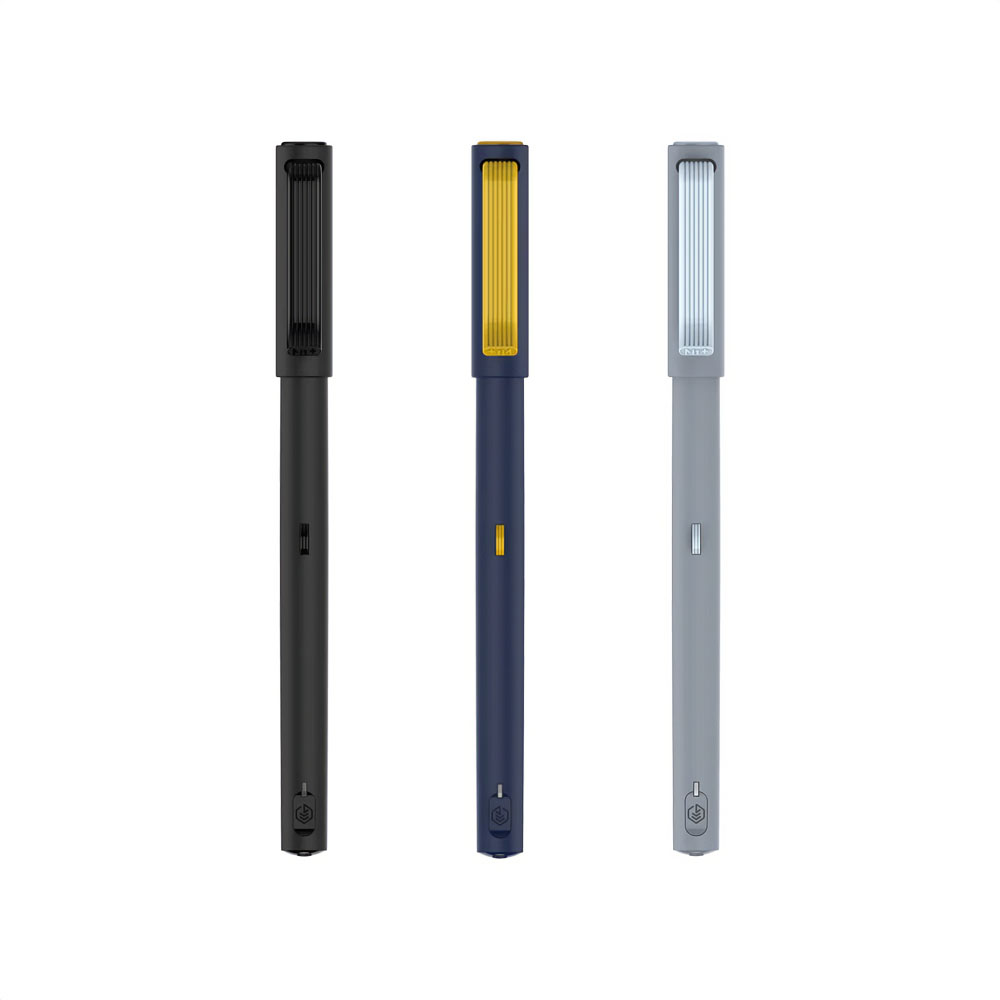 Simple And Casual Design
The compact and simple design of Neo Smartpen M1+ allows a more uninterrupted writing experience than ever.
---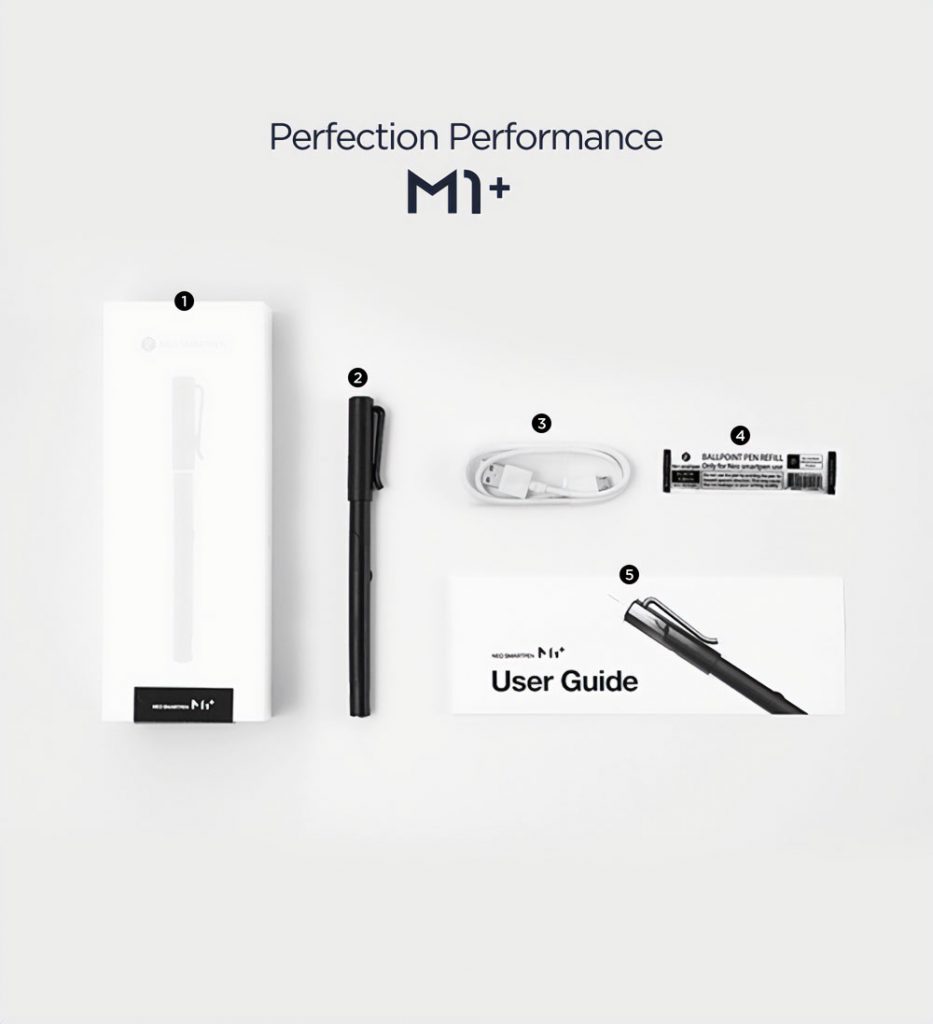 What's in the box
Product Case
Neo Smartpen M1+
Charging Cable
Ballpoint Pen Nib
Manual
A Smooth But Sturdy Pen Body
The Neo Smartpen M1+ has employed fiberglass and reinforced plastic material for a sturdy body to protect against external shock.
---
Product Specification
Support: Android Lollipop 5.0 or newer (Bluetooth 2.1 or better) / iOS 8.1 or newer (Blutetooth 4.0 LE or better) / Windows 10 (Bluetooth 2.1 + EDR or better)
Bluetooth Connection: Bluetooth 4.2 (CLASSIC/BLE)
Memory: Internal 100MB memory
Battery: Rechargeable Li-po battery 3.7V/280mAh
Charging Time: About 90 minutes
Size & Weight: Length 149.6mm (excluding pen cap), Thickness 10.4~10.9mm / 17.6g (excluding pen cap)
Pen Lead: Standard D1 type
---
Smarter Neo Smartpen
The Neo smartpen M1+ is equipped with the automatic ON/OFF function. It automatically turns on the power when opening the pen cap, and when not using it, it is converted to the standby power mode. This not only it helps to manage battery and power consumption, but it also provides a comfortable usability.
Charging: Micro USB cable
Charging Time: About 90 minutes
Standby Mode: 125 days
Continuous Use: About 6.5 hours
Typical Writing: About 17 hours
Offline Mode: Possible to store about more than 1,000 A4 pages
---
Neo Smartpen is compatible with standard D-1 Type pen tip
To replace the pen tip, remove the pen tip from the Neo Smartpen and place the refill lead in the same way.
Please use the Neo smartpen with verified pen tip!
When using refill pen tip other than the verified ones, it may cause deterioration of the writing recognition rate of the Neo smartpen or a defect.
---
Ncode™ Technology
Ncode™ is the combination of lines and symbols which create a pattern that expresses an unique code for every location of the page.
Here's how it works:
Take notes with Neo smartpen M1 on Digital Paper
M1 captures the Ncode™ of the page you write on
M1 transfers the code data to the connected smart device. You can edit and share your handwritten notes with our app Neo Notes.
---
Videos