GoTalk NOW provides all the tools you'll need in an AAC app, plus so much more! Newly included with NOW are the Core word communication pages. Core vocabulary refer to a small collection of words that make up the majority of words used in daily communication. Now you have instant access to a set of pages, field-tested and created by SLP Gisele Morin-Connolly, based on Project CORE research from UNC Center for Literacy and Disability Studies. These Core pages will be a great starting point and will have you communicating in no time. Communicate using one word to 36 words enhanced with these core pages and more! Create and add new pages that suit your personality too. Choose from four mix-and-match page styles: Standard, Express, Visual Scene, and Keyboard.
GoTalk NOW gives flexibility and access. Use one or multiple images with unlimited text in any communication location. Take images from a symbol set, your camera roll, or via GoTalk NOW's built-in internet image search. Record video modeling sequences to pair instruction with communication. Play music to heighten interest. Choose text-to-speech or recorded audio for message content. Jump to any communication page, even from a different communication book. Add auditory cues to allow both auditory and visual scanning. Select automatic or step scanning, adjust scanning speed, and group buttons together by row or column for more efficient scanning. Share communication books with others via WiFi or AirDrop. Access our free online gallery. Back up your communication books with Dropbox or iTunes.
GoTalk NOW includes the GoTalk Image Library and employs built-in iOS text-to-speech voices. You can enhance GoTalk NOW with in-app purchases. SymbolStix and Picture Communication Symbols (PCS) libraries are available, as are high quality male, female, and child voices from Acapela.
---
Features
Instant access to a page set of core words commonly used in daily communication
Based on Project CORE research from UNC Center for Literacy and Disability Studies
Includes adjustable page layouts, customizable navigation, and text-to-speech capabilities
Provides flexibility to import sounds and images from the internet or your camera
Pages may be backed-up, restored or shared via Dropbox or iTunes
Offers four page styles for communication: standard, scene, express, keyboard
Stores an unlimited number of messages
---
More Features
Choose Standard, Express or Scene style communication pages. With standard pages, press any communication location for speech, music, or video. Express pages build recorded or text-to-speech messages in a speech bar at the top of the screen. When the bar is pressed, the messages play together in sequence. Scene Pages are built around a single photo or image. You arrange visible or invisible Hot Spots over people or objects in the photo, and these Hot Spots can play speech, music or videos! Feel free to mix and match page styles within a communication book.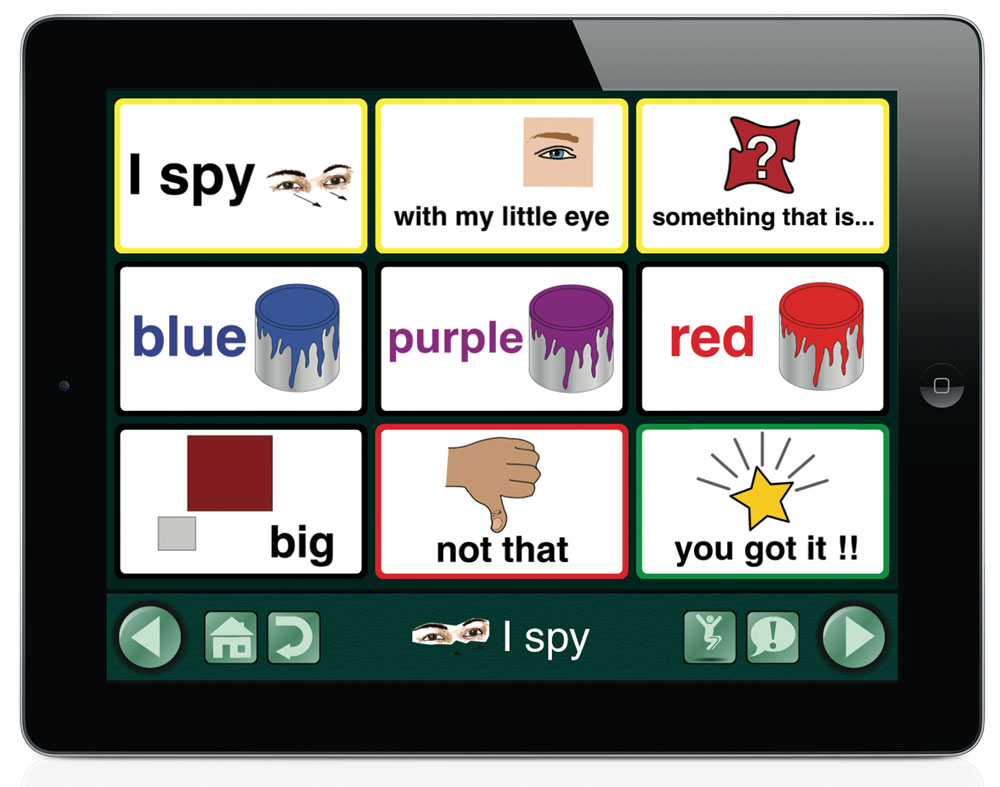 Standard
In Standard pages, action occurs when the location is tapped. Build a page with 1, 2, 4, 9, 16, 25, or 36 locations.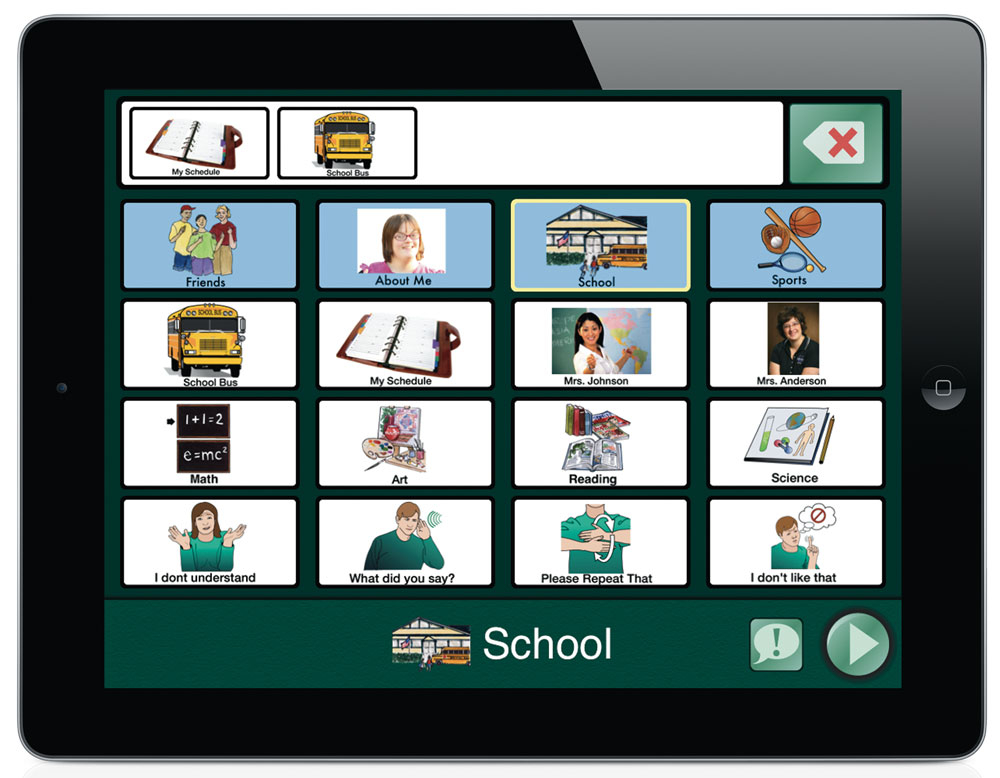 Express
Express pages accumulate selected messages in a speech bar that play in sequence when tapped.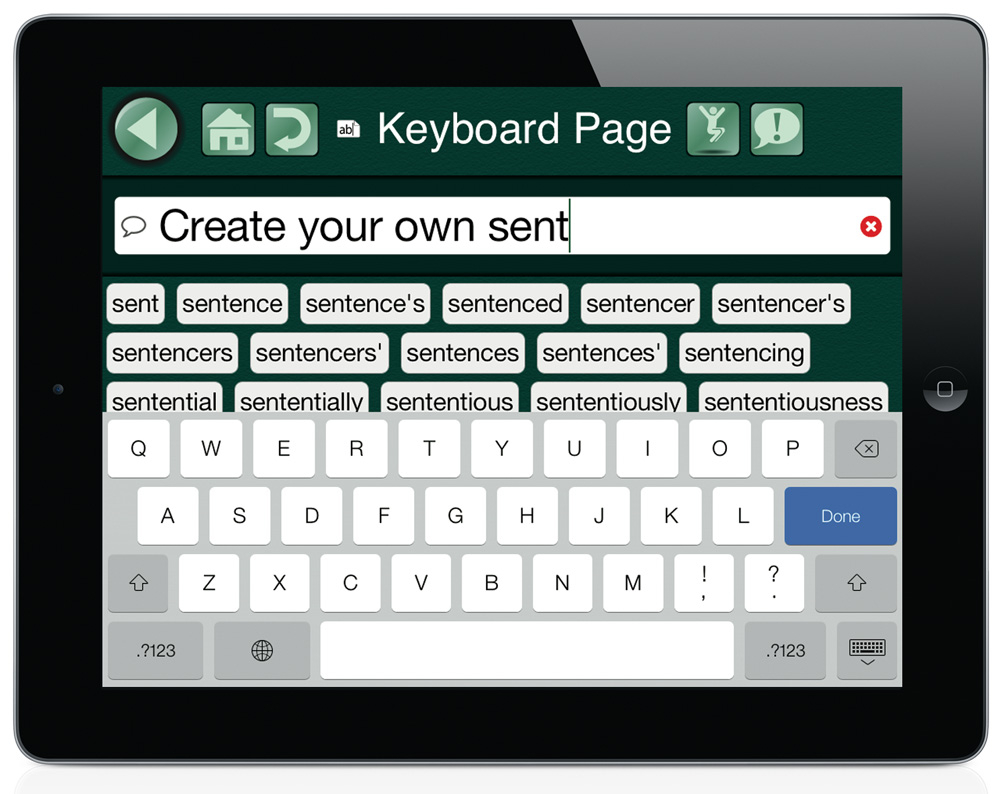 Keyboard
Keyboard pages, with built-in word prediction, let advanced users type and speak unique communications on the spot.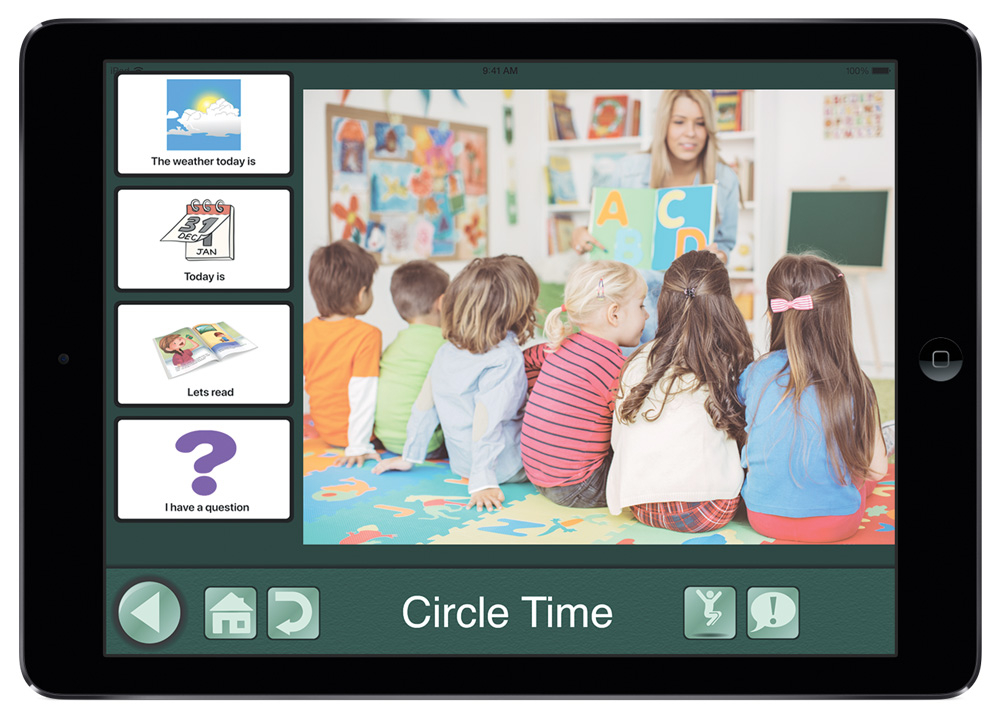 Scene
Arrange hotspots over an image on a 'Visual Scene' page or create a 'Hybrid Visual Scene' that allows you to communicate more in depth about the scene or navigate to related scenes. Pages are great for enhancing a family photo, classroom snapshots, or picture in a school project.
Link songs from your playlist to any communication location and control them with Pause/Play, Next, and Previous.
Make as many communication books as you need, each with their own settings.
Share complete communication books via Wi-Fi with any iPad user that has Now.
Back up communication books to any Mac or PC for safekeeping.
Store and share interactive templates (each including speech, video, text, and jump to links) on our free online gallery.
Download and edit premade templates from Attainment's collection on the public gallery, also free.
Email links to your templates. Parents and colleagues click on the link, which automatically opens NOW on their iPad, then opens the template.
Print and save communication book layouts via PDFs.
Scan in the app by converting the screen of your iPad to a switch.
---