You're in charge
Communicator 5 empowers people with speech and language disabilities to efficiently convert text and symbols into clear speech. This communication solution also offers control of computers, phones and the home environment, including access to a suite of popular social media and entertainment apps.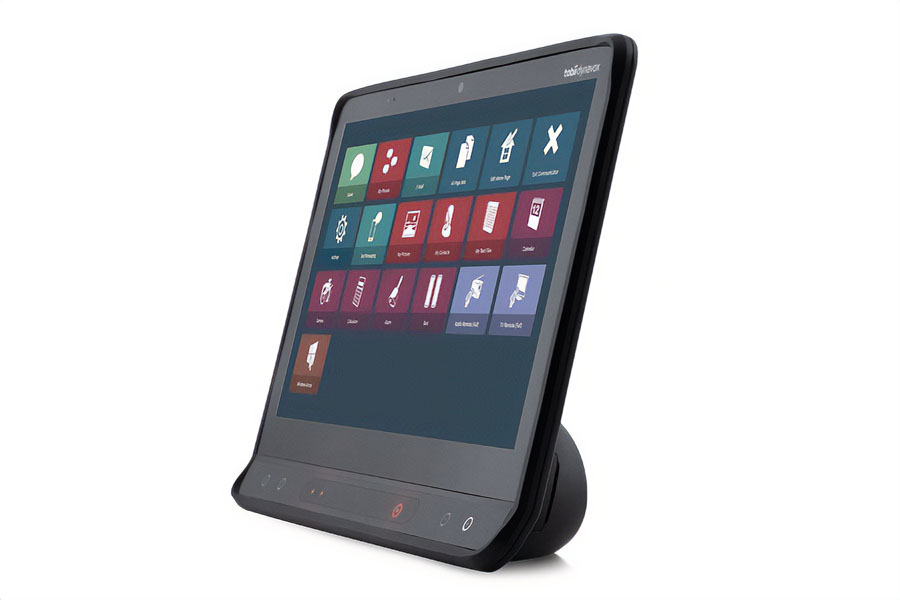 Speech output

Multiple access methods

Simple

Windows access
---
---
Customised, convenient, & flexible
Communicator 5 is designed for literate individuals with complex communication needs such as ALS/MND, MS and cerebral palsy.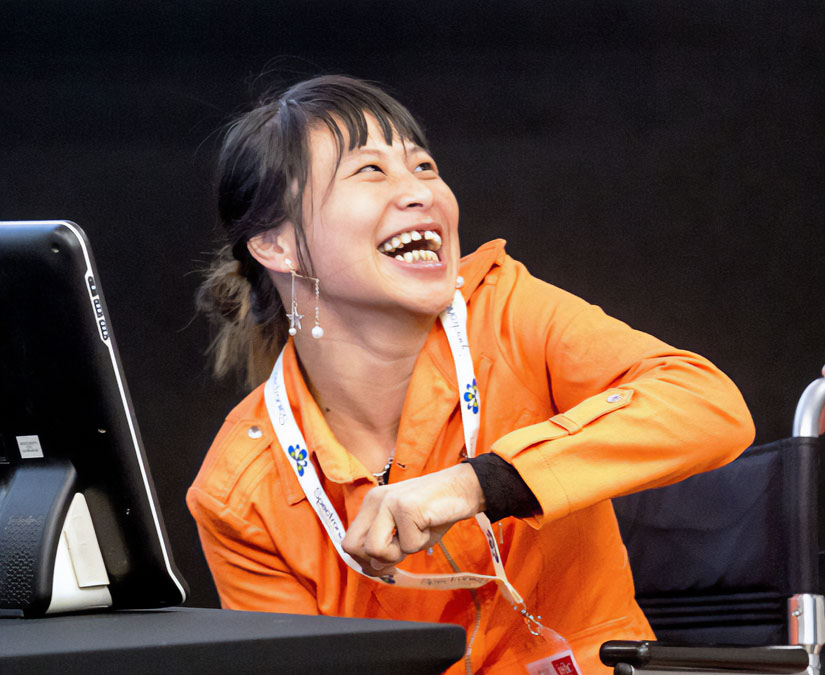 Customised
Personalise Communicator 5 by choosing between text or symbol use, male or female child and adult voices, and access via touch, eye gaze, scanning, switch & more.
Convenient
Designed to make life easier for your entire communication team with a built-in step-by-step set up guide, easy editing tools and an unlimited number of profiles.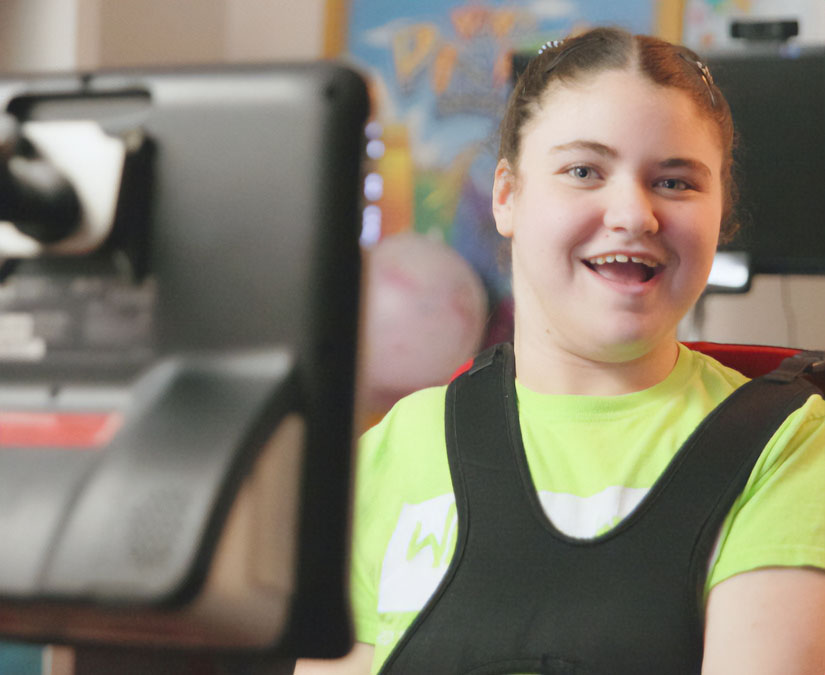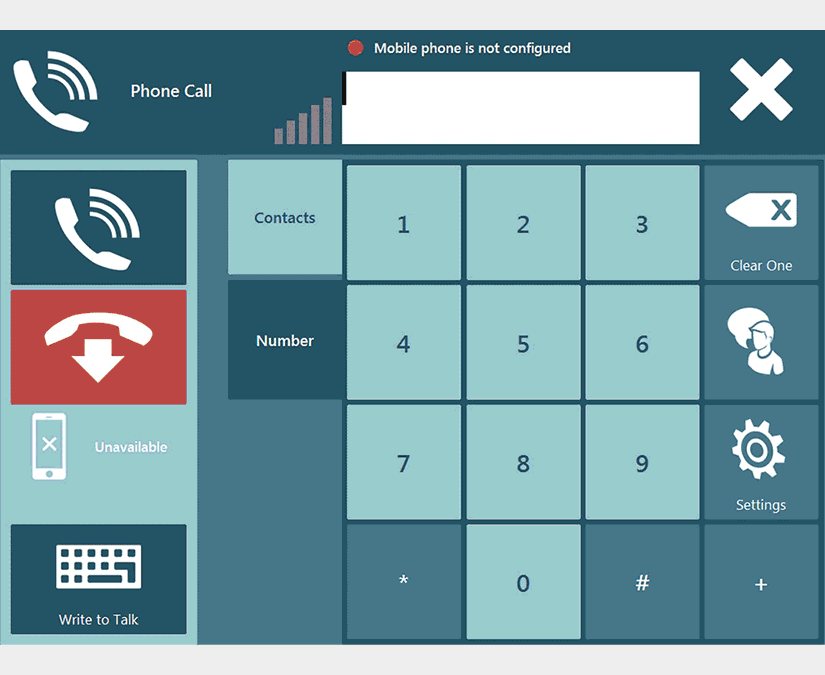 Flexible
Access rich communication options such as ABC and Qwerty keyboard layouts, access to Windows, plus e-mail, text messaging, social media and more via Accessible Apps.
---
What makes Communicator 5 unique?
It offers fast, flexible and efficient text-based communication.
Independence and efficiency
Designed to put you in charge and help you say what's on your mind more quickly.
---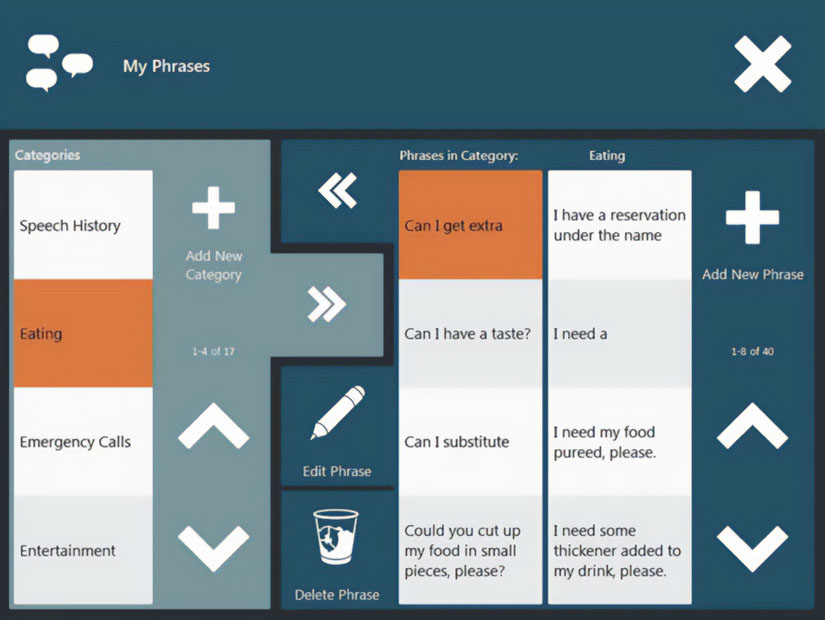 Text communication
Literate communicators can express themselves more naturally with a built-in dictionary, word and phrase prediction, stored phrases and access to many high-quality synthetic voice options. It's also possible to record your own voice with message banking, for the ability to say "I love you" with emotion. Whichever voice you choose, you can project it as you type for conversations in real time.
Efficient keyboards
Enjoy multilingual communication with the ability to switch between language keyboards. Adjust for preferred eye gaze speed on buttons, keyboards and predictive text. Express yourself more quickly with stored and abbreviated commonly-used phrases. And choose from keyboards designed specifically to match different access methods.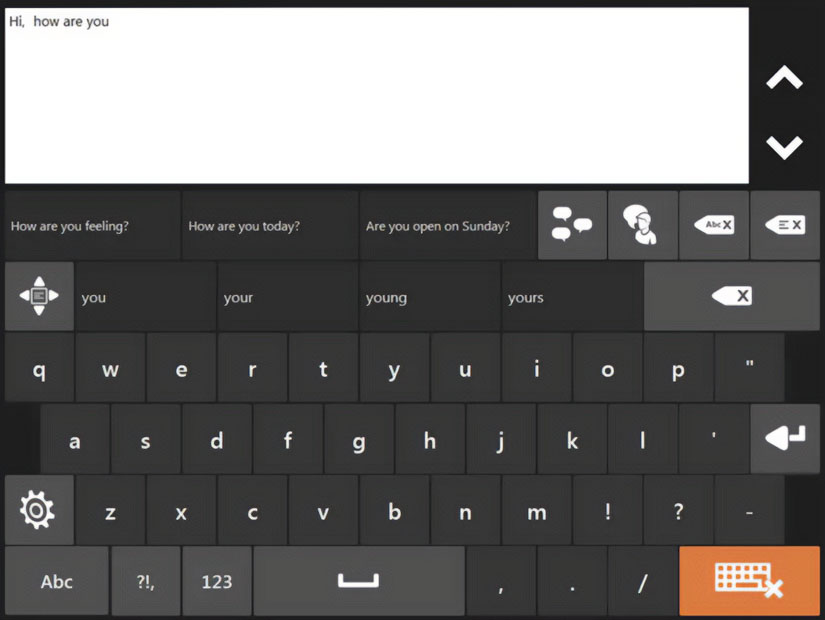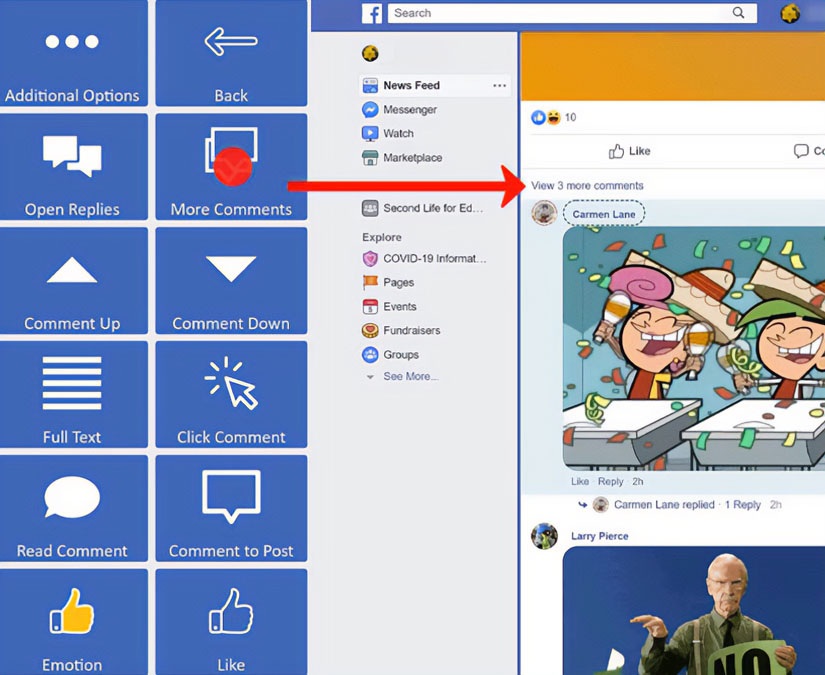 Accessible Apps
Discover Accessible Apps for those using Communicator 5 on an I-Series or PCEye to use popular tools such as Facebook, Netflix, YouTube and more independently and seamlessly.
Environment control
Program and control infrared-enabled devices in your home such as TVs, DVDs, toys, adjustable beds, doors and lights.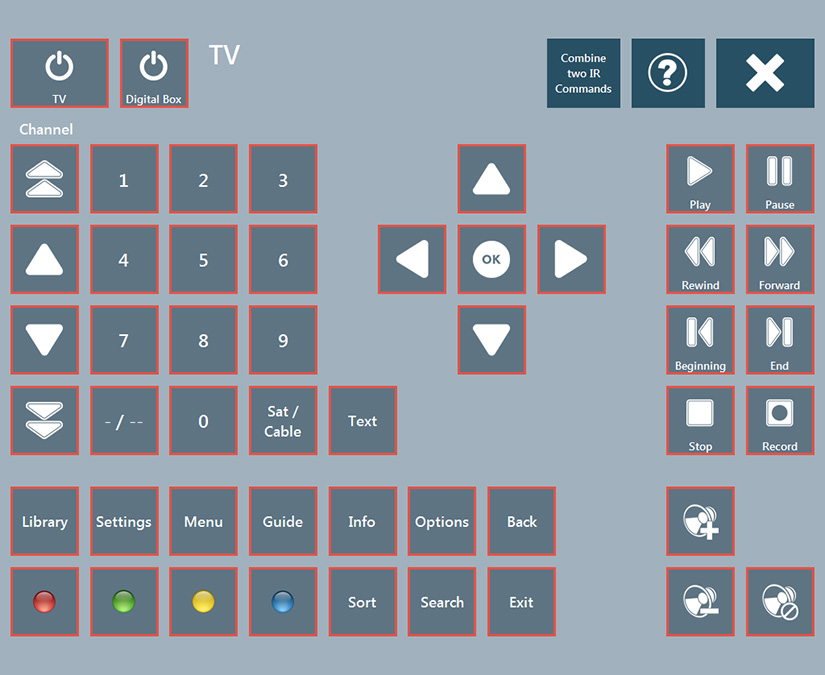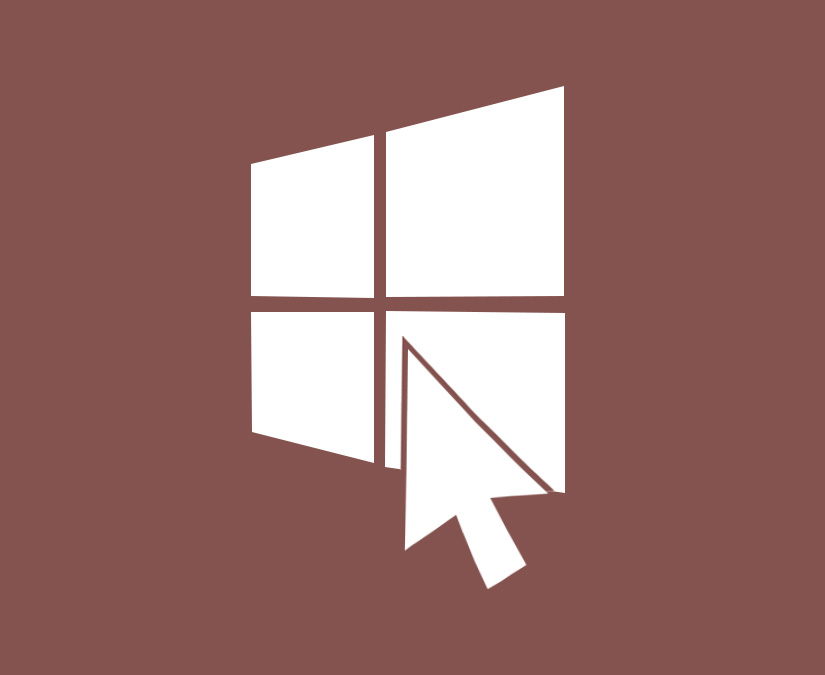 Windows access
Gain access to the Windows environment via Windows Mouse, which allows eye gaze and scanning control of the cursor to perform mouse actions, access the keyboard from a page set, and use social media and more via web browser.
---
Accessible Apps
Unlock the full experience of leading web tools using your preferred access method. Stay connected on social media, stream music and videos, and stay informed and organised completely independently with Accessible Apps
Take a tour
From Facebook to Spotify to Youtube, TikTok to Twitch and more, find out which popular web apps and services are available and how they work on Communicator 5 Accessible Apps.
---
Support
Product Support
Communicator 5 Product Support (Tobii Dynavox)