How Time Timer Works
Easy to Set
By turning the center knob counterclockwise, the colored disk can be set to the desired amount of time.
No Loud Ticking
The timer automatically begins to count down with no loud ticking.
Time Visually Disappears
As time elapses, the colored disk disappears. The Time Timer operates in a clockwise direction to replicate the movement of an analog clock, and shows exactly how much time is left.
Make Every Moment Count
When you see time disappear, you can conquer it. When the red disk is gone, time is up! An optional alert is available.
---
The Timer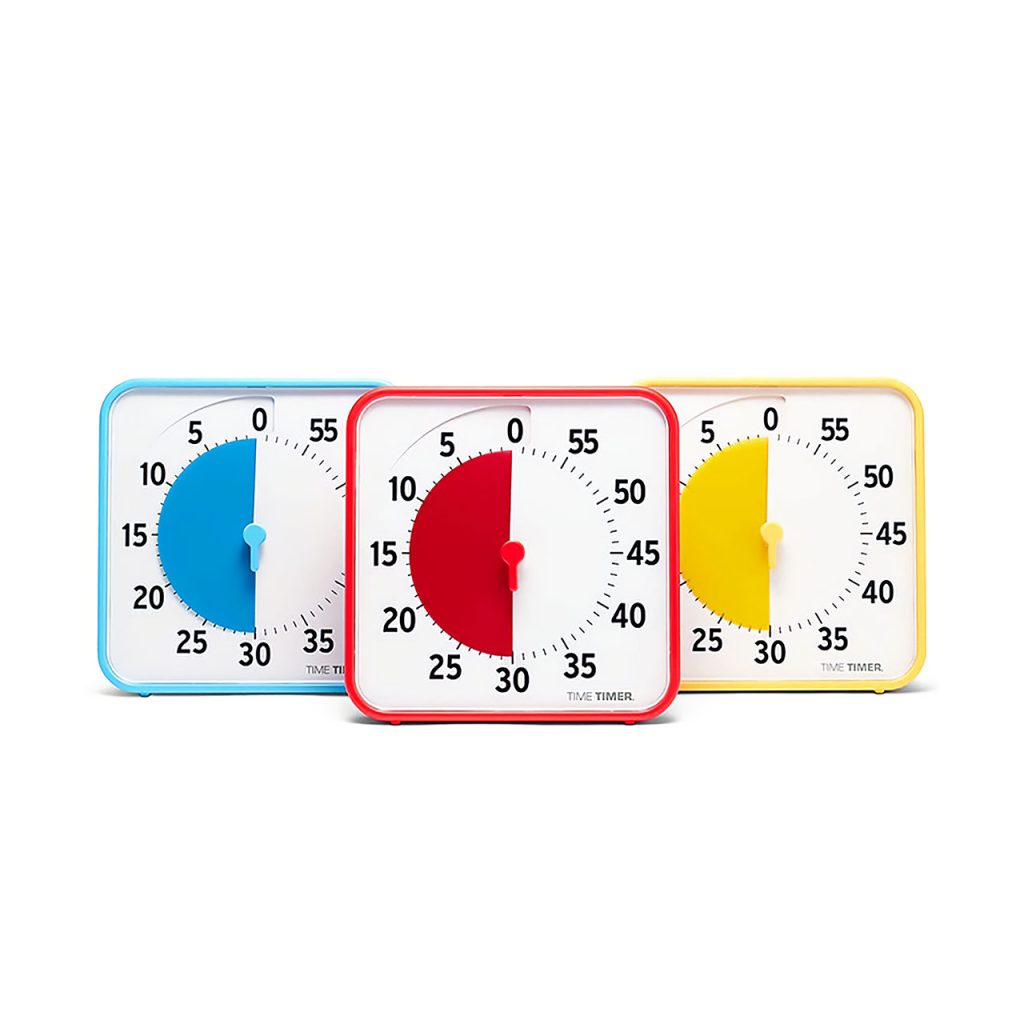 Time Timer 8-inch
8 inch (20.32 cm) 60 minute timer
---
Promote Independence
The Time Timer is clinically proven to increase self-regulation in children. Whether it is school work, screen time, or chores, they are able to see how much time is left. Give them the confidence and independence to track their own time.
---
Additional Information
The 60-minute learning clock helps to stay on task, and assist with organization and concentration during study time. The clear closeable lens snaps over and flips open to serve as a school desk timer
Enhanced red disk visibility to help ease transitions between activities and encourages independence and productivity for all abilities, including those with autism, ADHD, or other special needs
The timer for kids provides no loud ticking for better concentration and a dry-erase board to write down tasks and placed on top of the slot as a reminder
The homework timer provides an optional alarm feature for sound-sensitive environments; ideal for activities such as doing homework, reading, studying, cooking and working out
The visual timer requires 2x AA batteries each (not included). The portability and size of the countdown timer is ideal for individual use or small groups. The magnetic clock timer can be used as a wall mount or stand with foldable feet on a kids' desk