Your voice, wherever you go
Talk Pad has been designed for anyone who needs portable and durable communication on-the-go.
This includes users with Autism, early MND / ALS, Cerebral Palsy, learning difficulties, Stroke,  Aphasia, and other conditions that affect speech.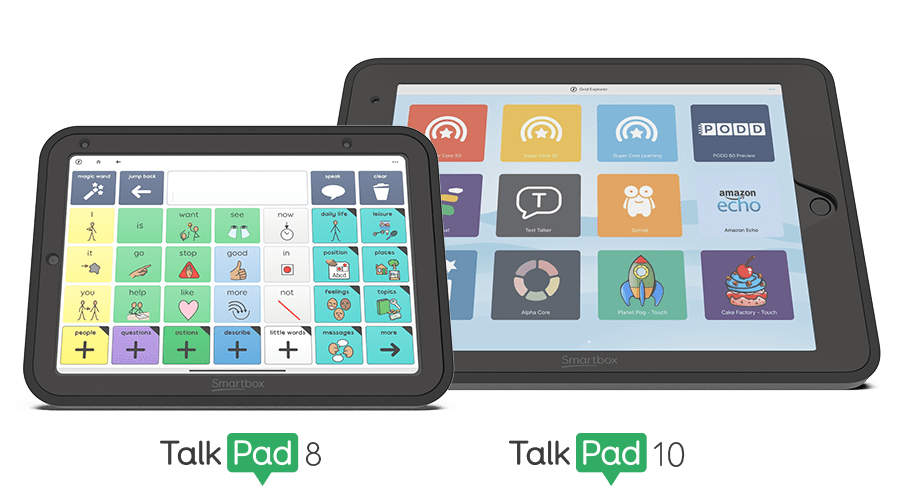 There are many ways to take control of your Talk Pad. Use the touch screen, add a keyguard for more precise selections, or connect up to two switches.
---
---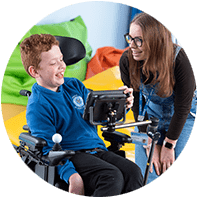 "Charlie has really enjoyed using Talk Pad.
He loves using it to chat with his school friends."

Amanda Smith, Speech Therapist, St Roses College
---
Versatile Positioning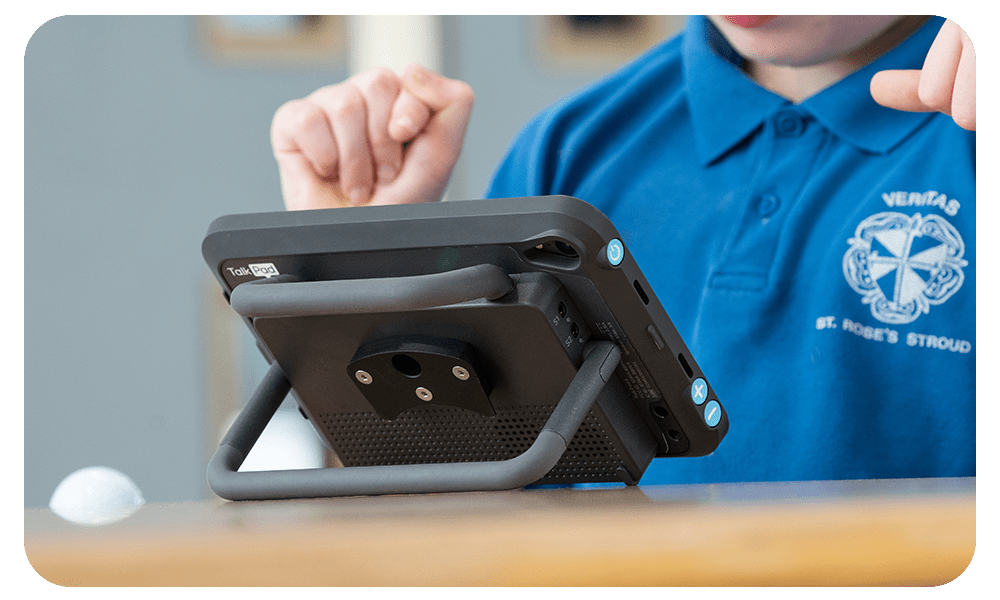 Tactile Handle and Adjustable Stand
The rubberised grab-and-go handle and fully adjustable stand are perfect for changing position and accessing the screen at any angle.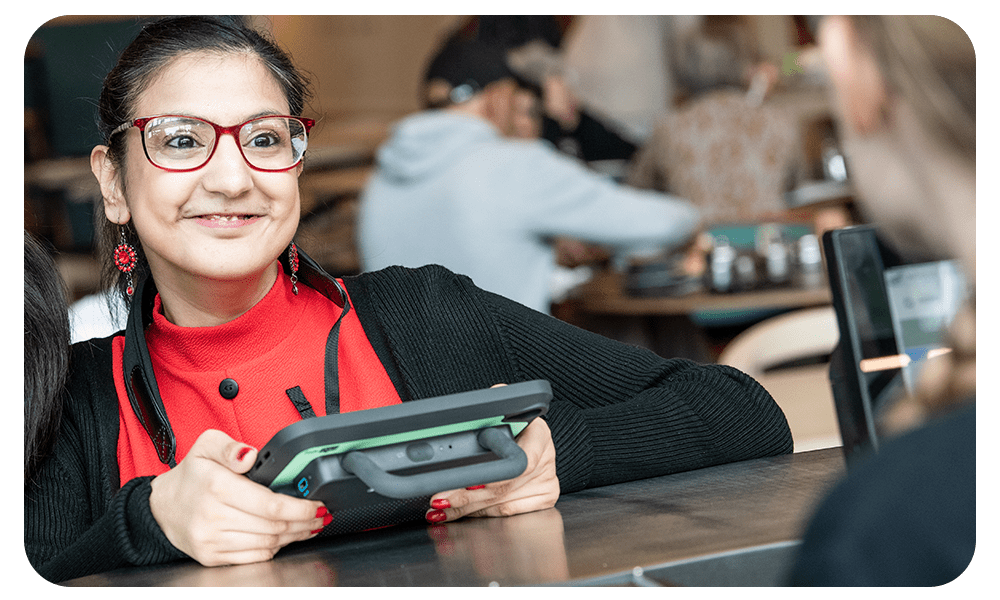 Adjustable Strap
The rubberised grab-and-go handle and fully adjustable stand are perfect for changing position and accessing the screen at any angle.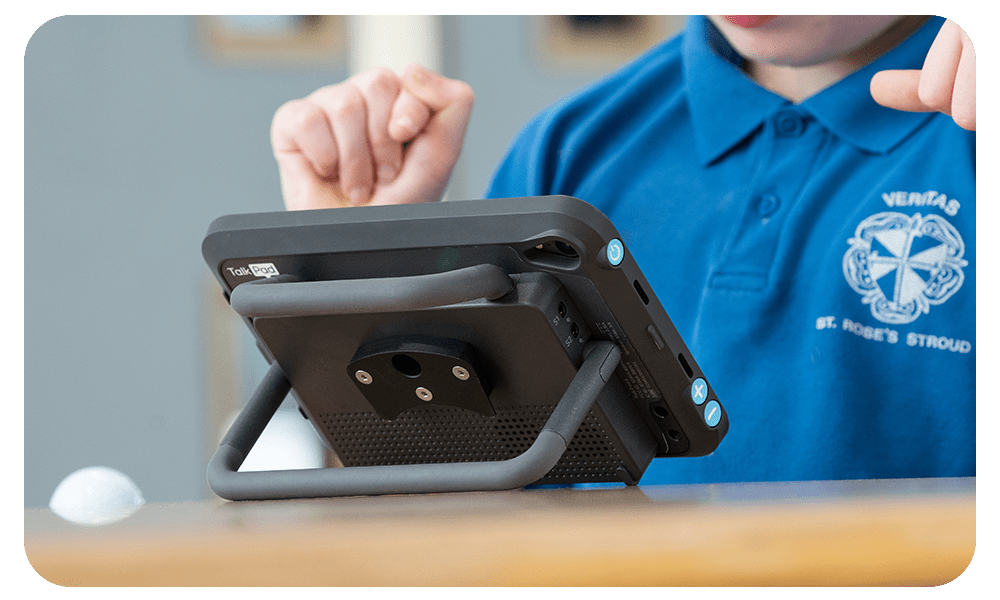 Wheelchair Mounting
Mount your device to your wheelchair with the dual mounting plate. Available for both the 8-inch and 10-inch device.
---
Built for Durability, because life happens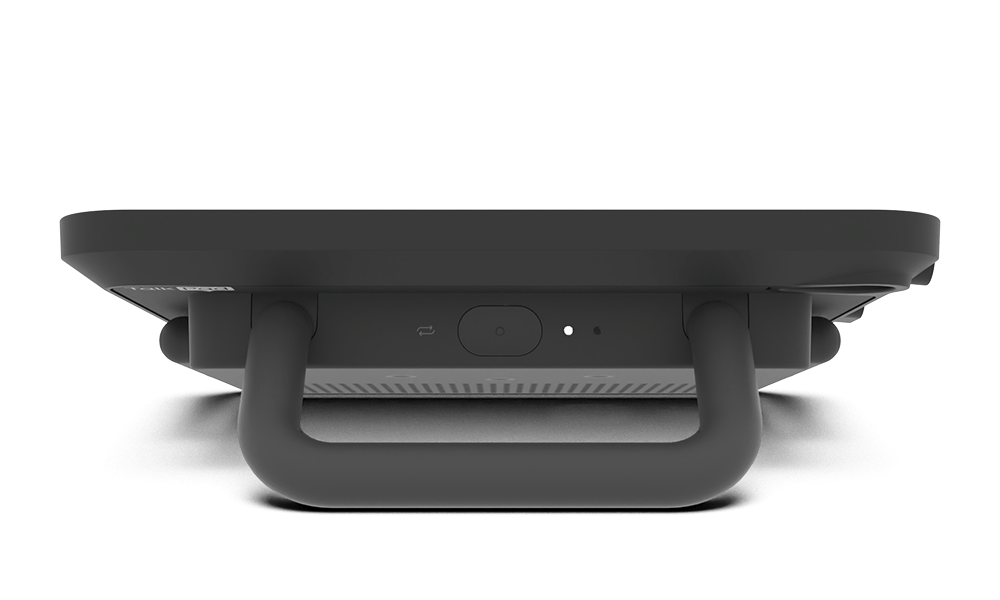 Robust Design
Talk Pad is ready for the inevitable knocks and bumps of everyday life. The mechanically reinforced structure has been drop tested to 1m and is IP22 rated, providing protection against dust and water splashes.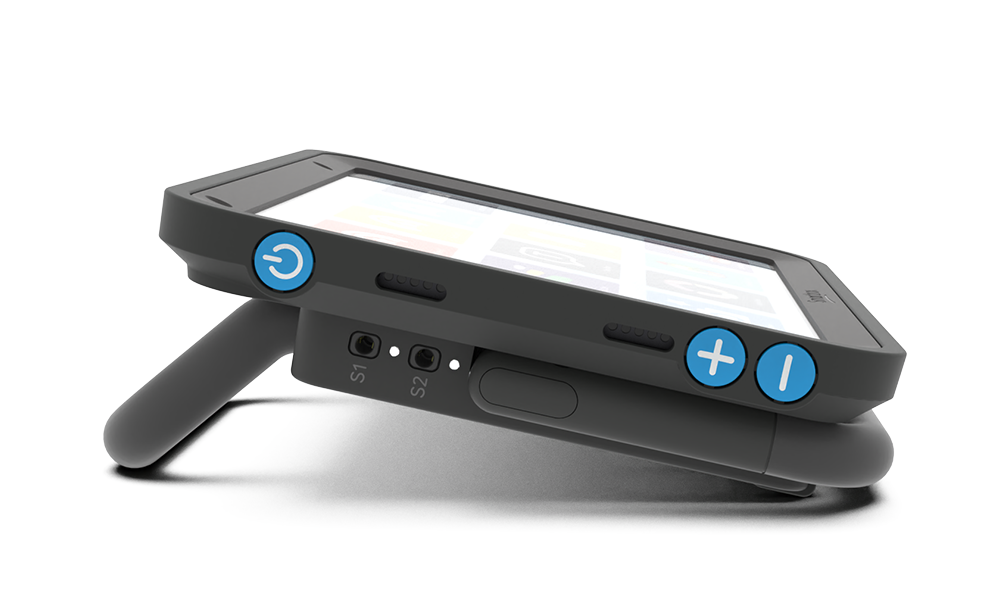 Enhanced Port Durability
The switch and power ports have been rigorously tested 10,000 times during the manufacturing process to guarantee long-lasting durability.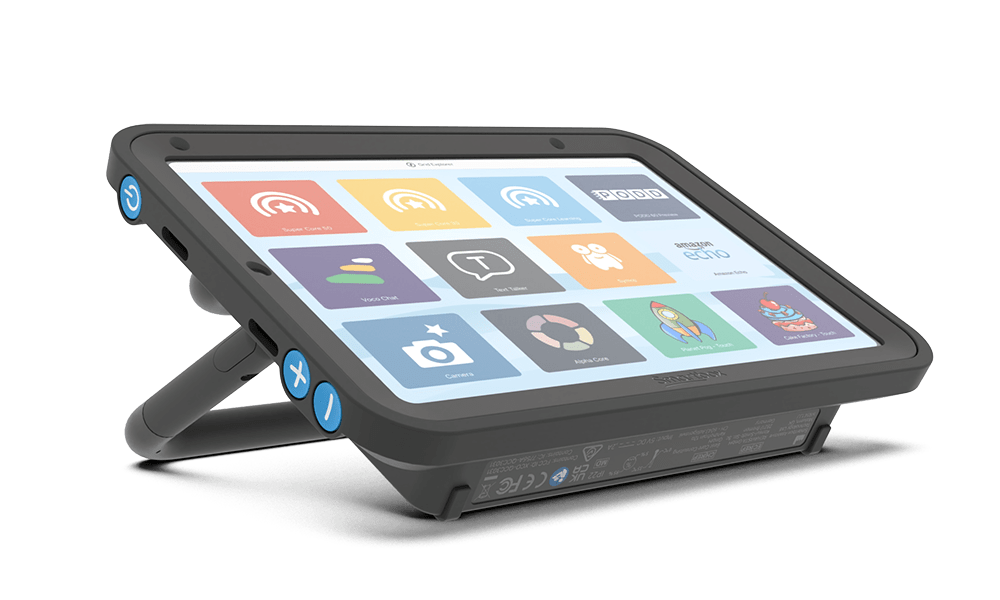 Extra Tough Screen
Talk Pad comes complete with an impact and scratch-resistant antiglare screen protector. The raised front bezel of the case also adds further protection from accidental drops.
---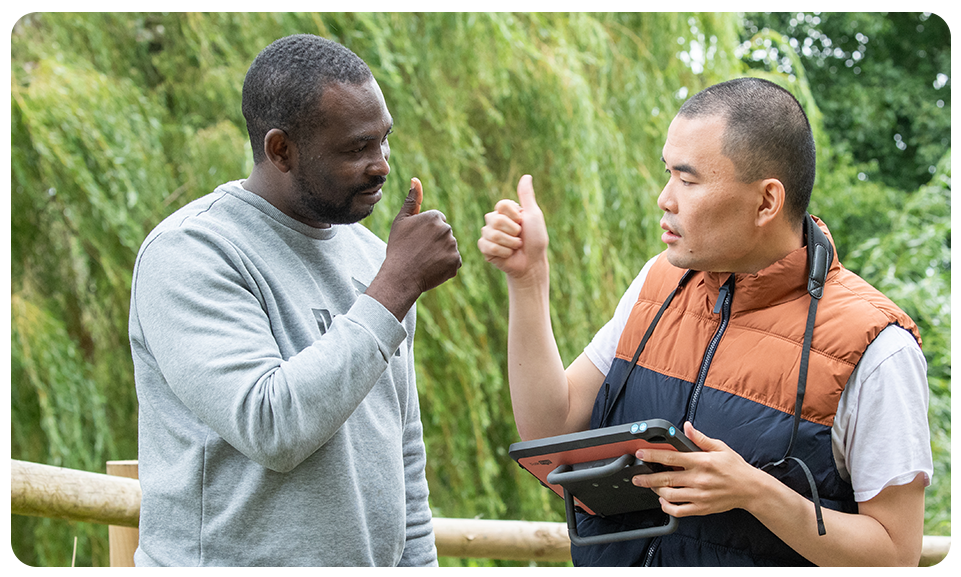 Your Voice, Amplified!
High-quality audio enhances the richness in your voice, naturally capturing its nuances and tone – whether you use one of our many voices available in Grid, or a personalised voice.
Seamless connectivity ensures your audio never drops and a reinforced speaker chamber guarantees crisp sound for clear communication.
Never Miss Out
With an impressive 10-hour battery life and a speedy processor, you can quickly communicate all day long.
The daylight bright display makes it easy to communicate outdoors, helping you get your message across. Wherever you go, your Talk Pad goes with you.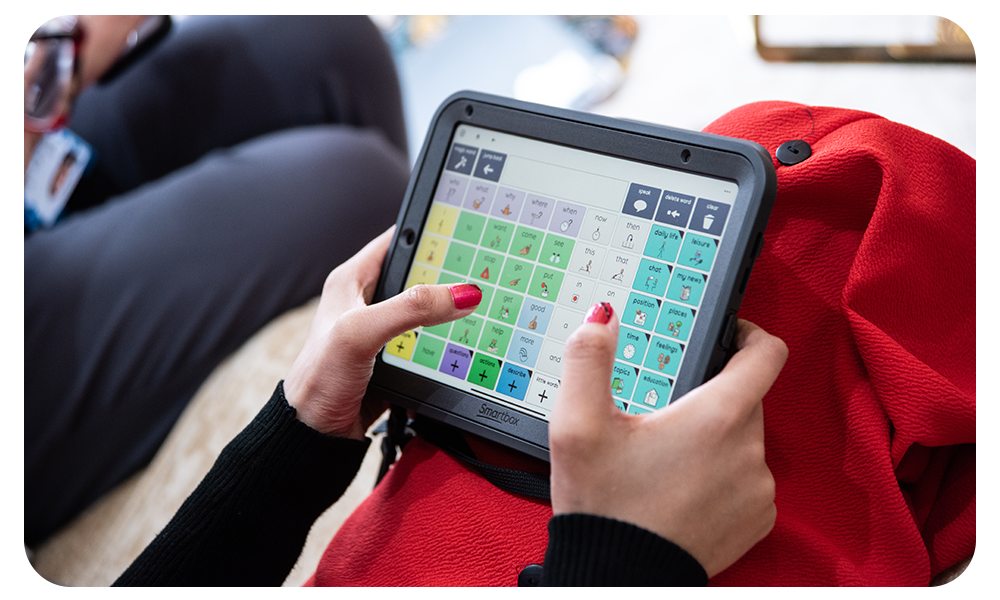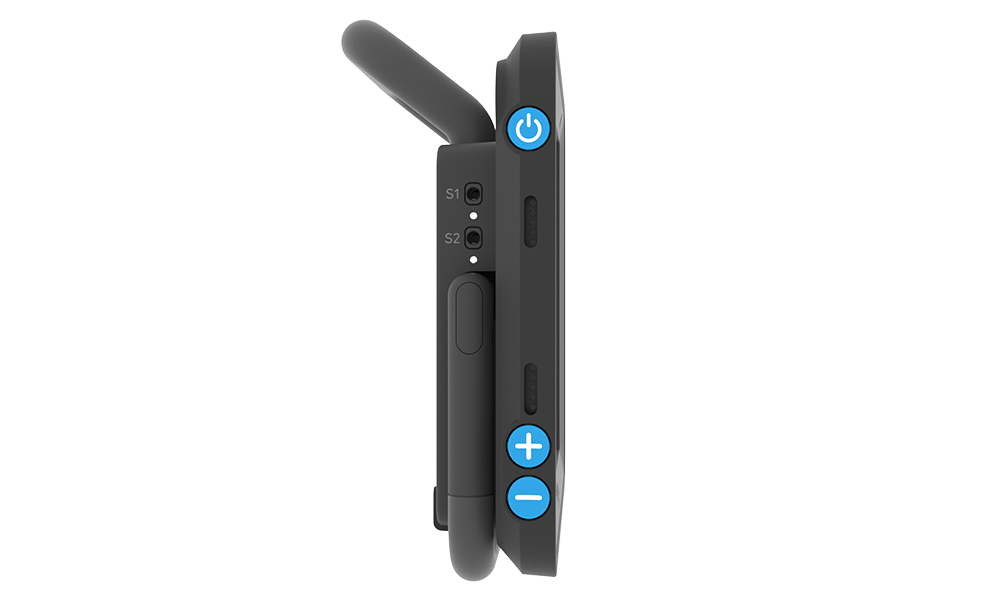 Making Things Easier
With oversized and unmissable blue power and volume buttons, it's easier to take full control of your device.
Smartbox have also added LED indicators and audio confirmation to let you know when switches are activated and when the battery is charging.
Keyguards that Keep Up
Now featuring a keyguard frame that fits neatly over your Talk Pad screen, providing a user-friendly installation process with no tools required.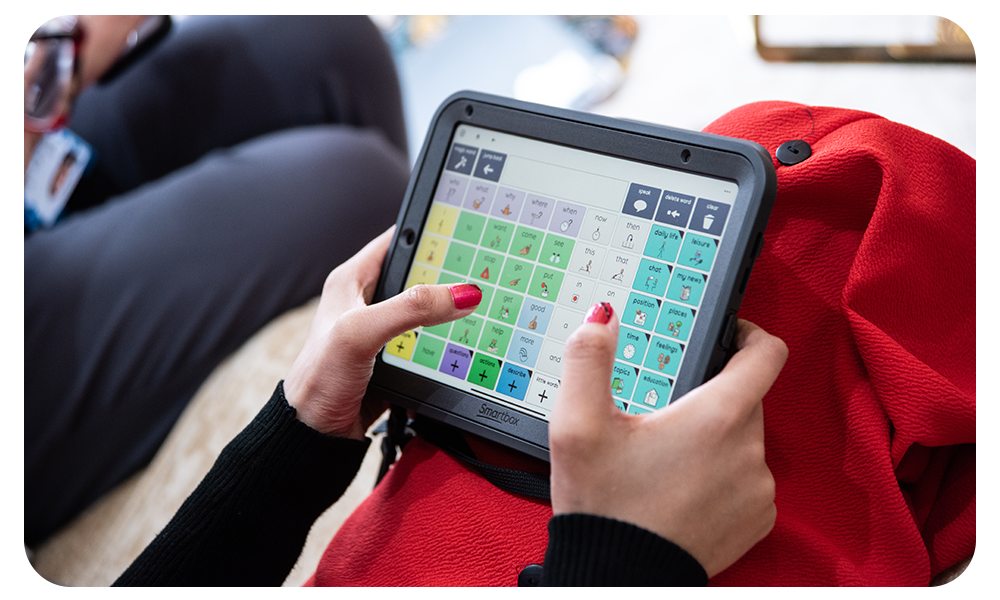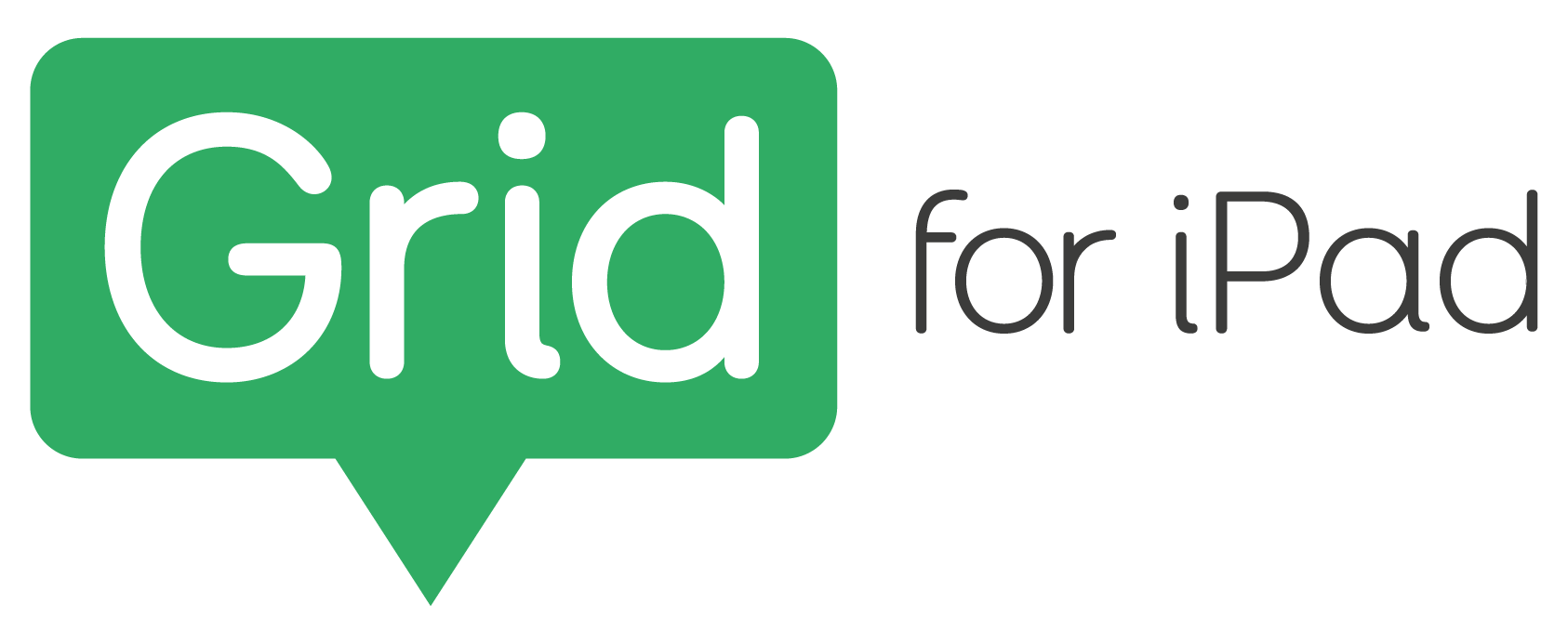 Powered by Grid
Talk Pad can be used with any iPad-based communication software, including Grid for iPad.
Grid software gives you instant access to a range of text and symbol based communication tools.
Colour Options
Talk Pad comes in a choice of colours including pistachio green, coral pink and charcoal.

---
Support

Smartbox Hub Talk Pad Support Material