Enable Independent Reading
Enable students to reach their capacity with the help of Exam Reader 2.
---
What is Exam Reader 2?
Exam Reader 2, the successor to C-Pen's successful ExamReader, is a convenient portable off-line assistive text reader for printed text. Scan text with this state-of-the-art device and have text read out to you aloud in real time. Everything, including the natural speaking voices, is embedded in this off-line device and there is no need for computer or internet connections. Exam Reader 2 is specifically designed for use in tests and exams when a student requires reading assistance. No unauthorised material or content can be loaded onto Exam Reader 2 and it can only be used to support text reading.
As well as promoting independent reading this pen is:
Ideal for hearing words & lines of text read aloud.
Great for students with dyslexia, reading difficulties and English as a second language.
Designed to allow students to be with their peers in the main exam hall.
Support use with headphones plugged into the pens.
Available in a class set of ten pens.
---
Test Knowledge – Not Reading
A student who has a hard time reading the questions can hardly be expected to be able to provide proper answers. Exam Reader 2 assists the students to read the questions but offers no help with the answers. Using Exam Reader 2 with earphones enables these students to be in the same room as their piers when taking the test, saving school resources.
---
Features
Supports 10+ Languages.
Reads text out aloud in all supported languages.
An offline closed system with no opportunity to store any personalised assistive content.
Audio aided user interface.
Fast reading for better productivity.
Audio Boost.
Speaker and Earphone jack.
Rechargeable battery sufficient for a full day use.
---
Supported Languages
Supported languages are subject to firmware version
OCR & Text-to-Speech
British English, American English, Australian English, Indian English
French, Canadian French
German, Italian
Spanish, Latin American Spanish
Swedish
Danish
Norwegian
Dutch, Flemish Dutch
Portuguese, Brazilian Portuguese
Russian
Mandarin, Cantonese
User Interface
English, French, German, Italian, Spanish, Swedish, Danish, Dutch, Portuguese, Russian
Talking menu/audio user interface in all languages
---
Videos
---
More Details
---
Headphone Jack
3.5 mm
(Earphones included)
---
Battery
600 mAh
Rechargeable Li-ion
---
Scan Font Size Range
6.5 – 22 pt
---
---
---
Certifications: UKCA, CE, RoHS, FCC
AI-Based OCR (Optical Character Recognition)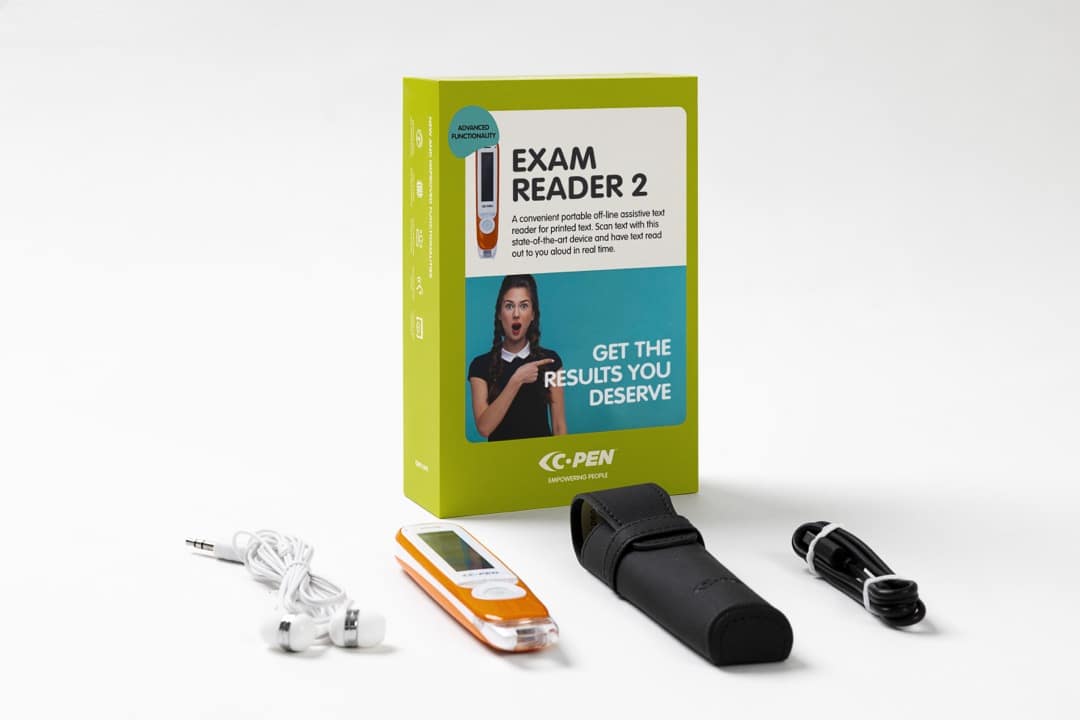 C-Pen Exam Reader 2
Black Carry Case
Quick Start Guide
USB Cable
Earphones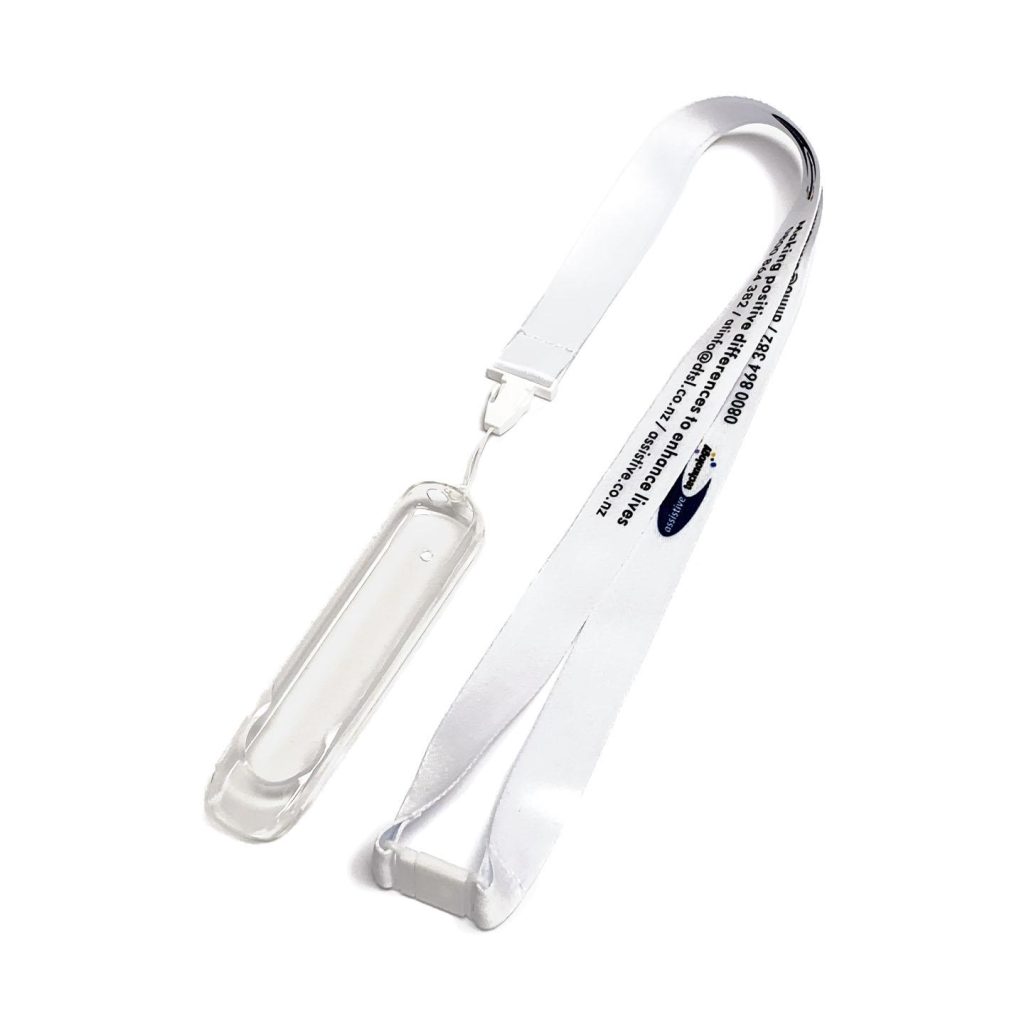 Clear Protective Case
Lanyard
---
Support
Exam Reader Guide
View the C-Pen Support website
C-Pen Support
View our Support page