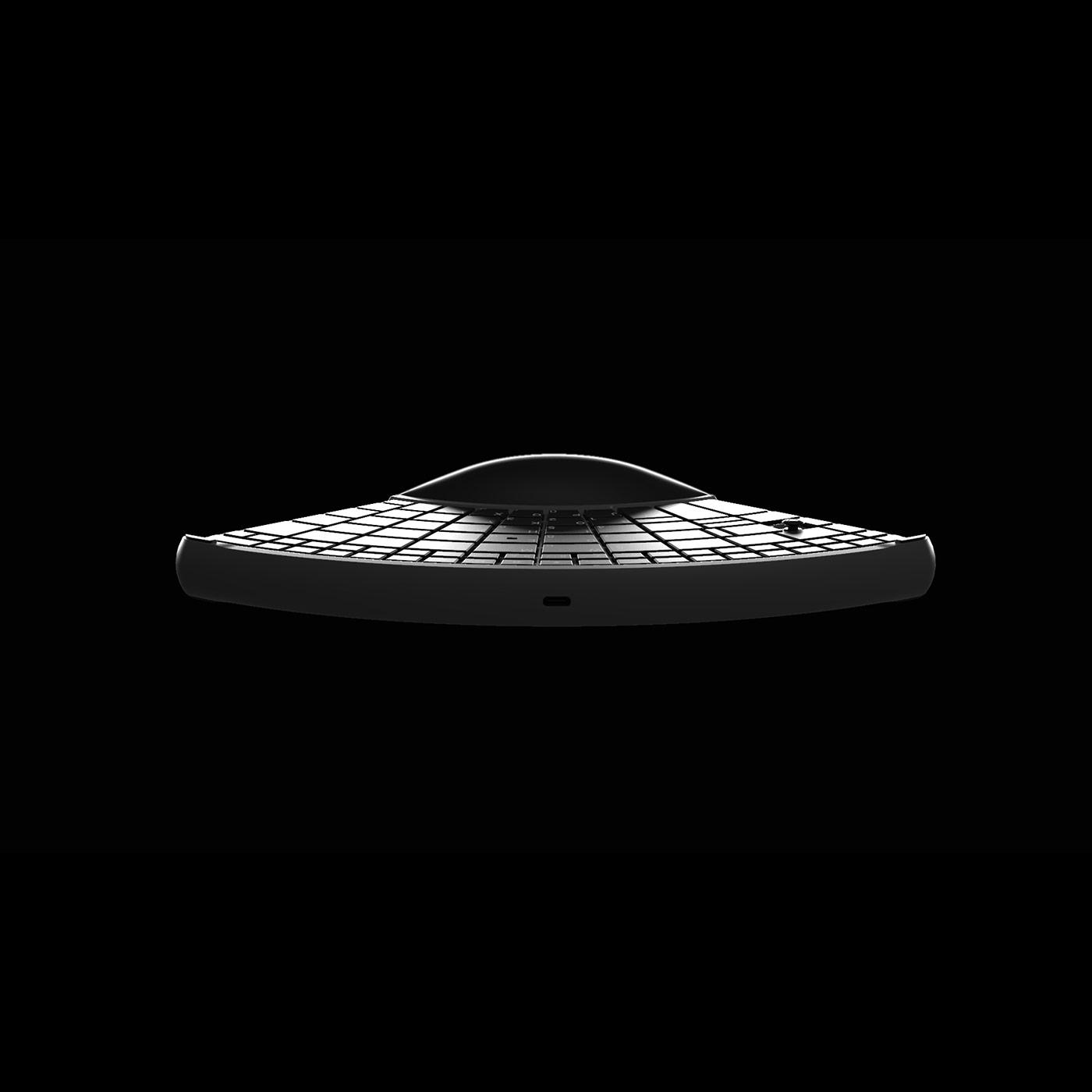 The future in your hand
More than a full keyboard
Integrated Mouse
Numeric Keyboard
Left Handed
Battery / Bluetooth / USB-C
Right Handed
---
Everything in one hand
TiPY is the evolution of the keyboard.
With a new key concept with a number block and an integrated mouse function, TiPY enables all programs to be edited, including key combinations, complex tables, complete word processing and all the advantages and options of a computer in 12 languages.
TiPY makes your work, life and communication with the computer faster and more efficient.
Multifunctional keys and more directly usable special keys enable functions (such as screen brightness, mission control and media control) to be operated quickly with just one push of a button or a simple key combination.
---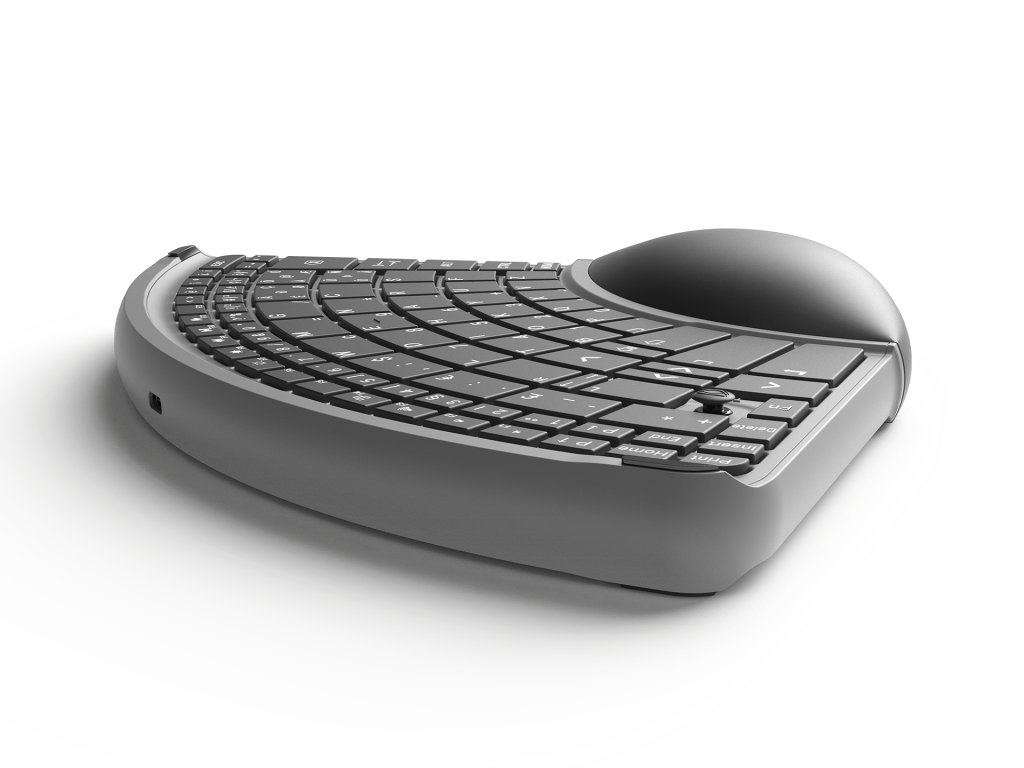 Key Concept
TiPY has a new key concept that focuses on the most frequently used keys and makes typing and learning the TiPY key arrangement faster and easier.
Twin in One
TiPY offers you two keyboards on one device.
The new key concept is supported by the ergonomic hand rest that is changeable and rotatable.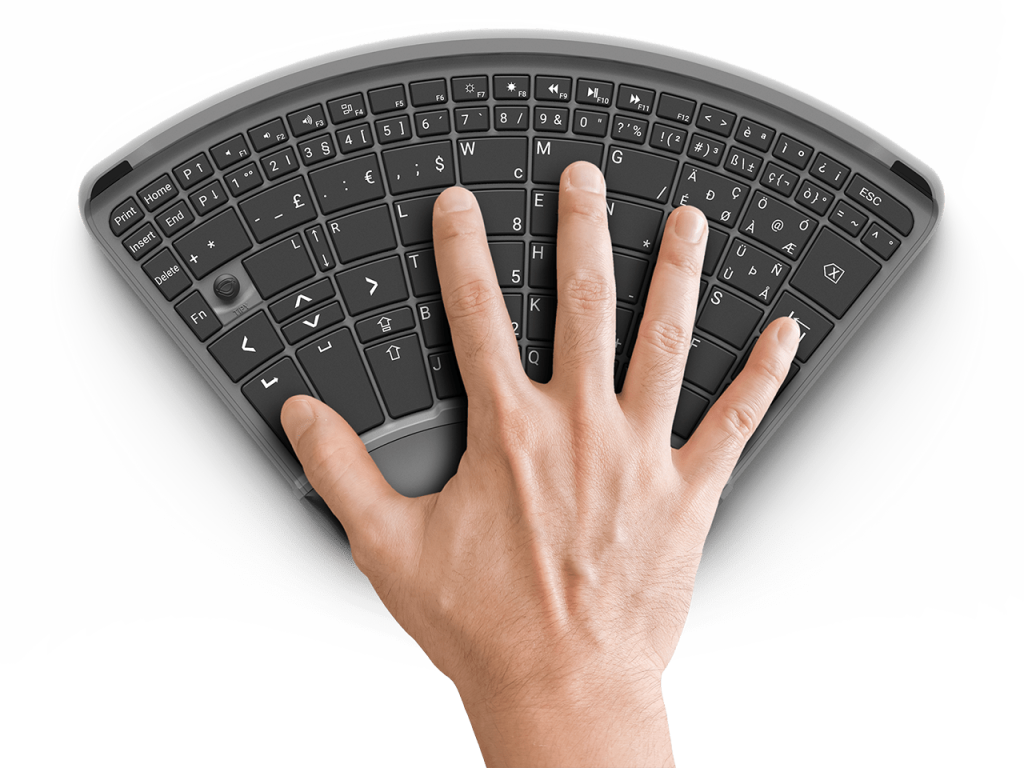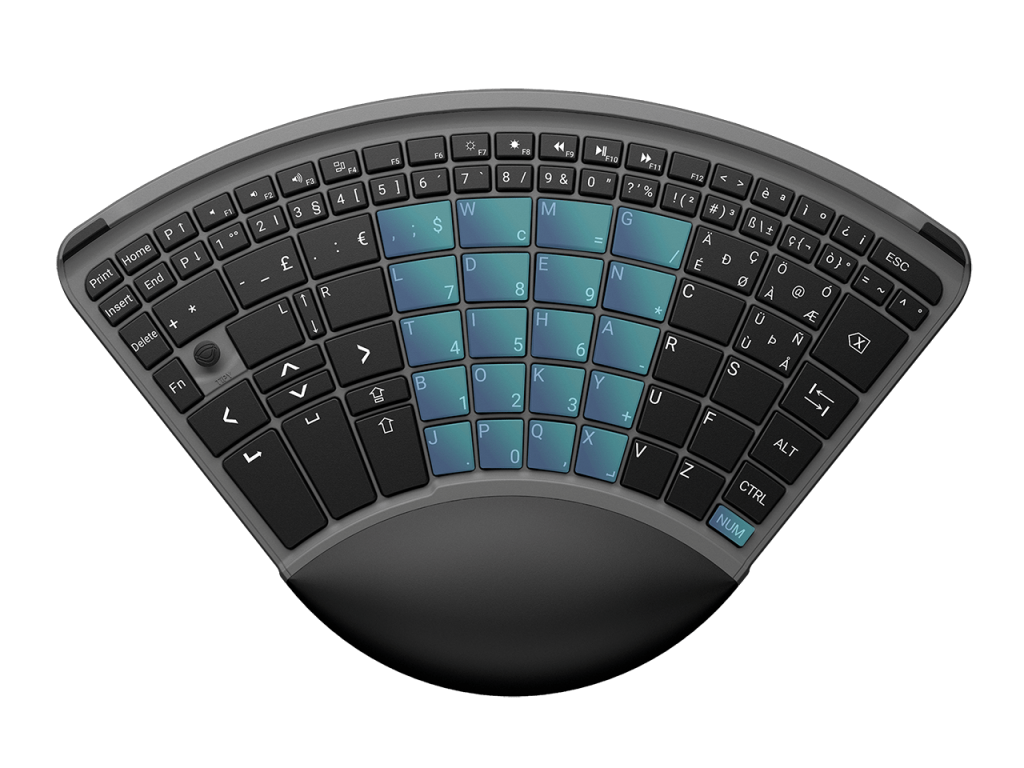 Numerical Keyboard
Multilingual
TiPY offers direct key entry for 12 national languages on one device:
Danish, German, English, Finnish, French, Icelandic, Italian, Dutch, Norwegian, Portuguese, Swedish and Spanish.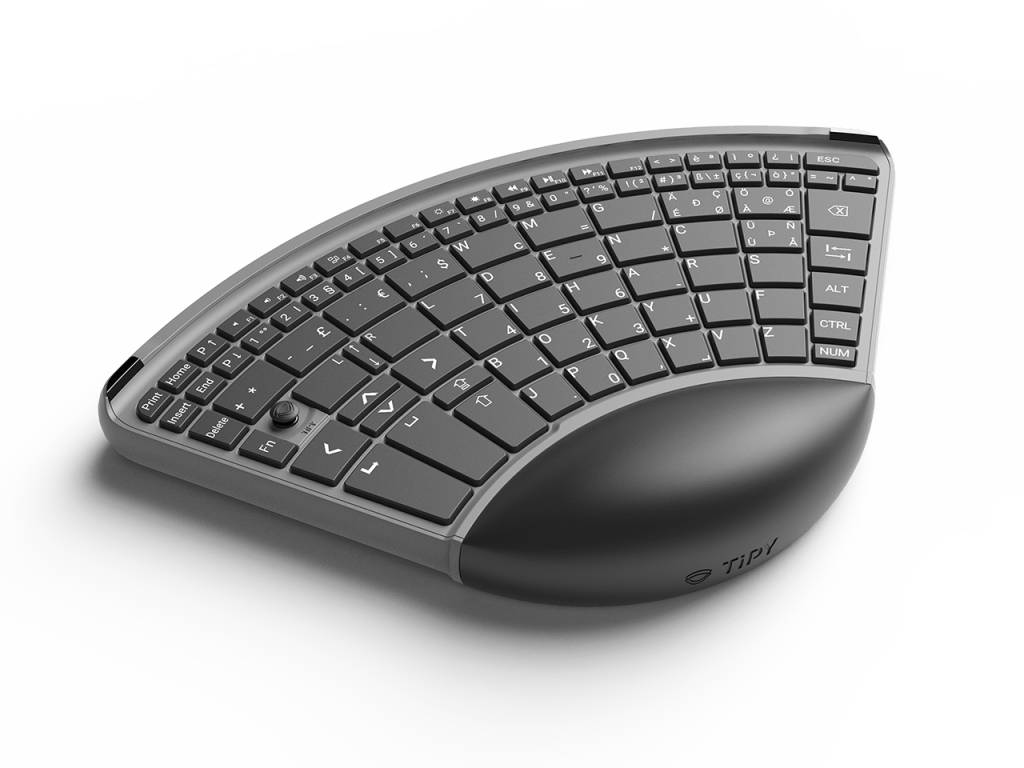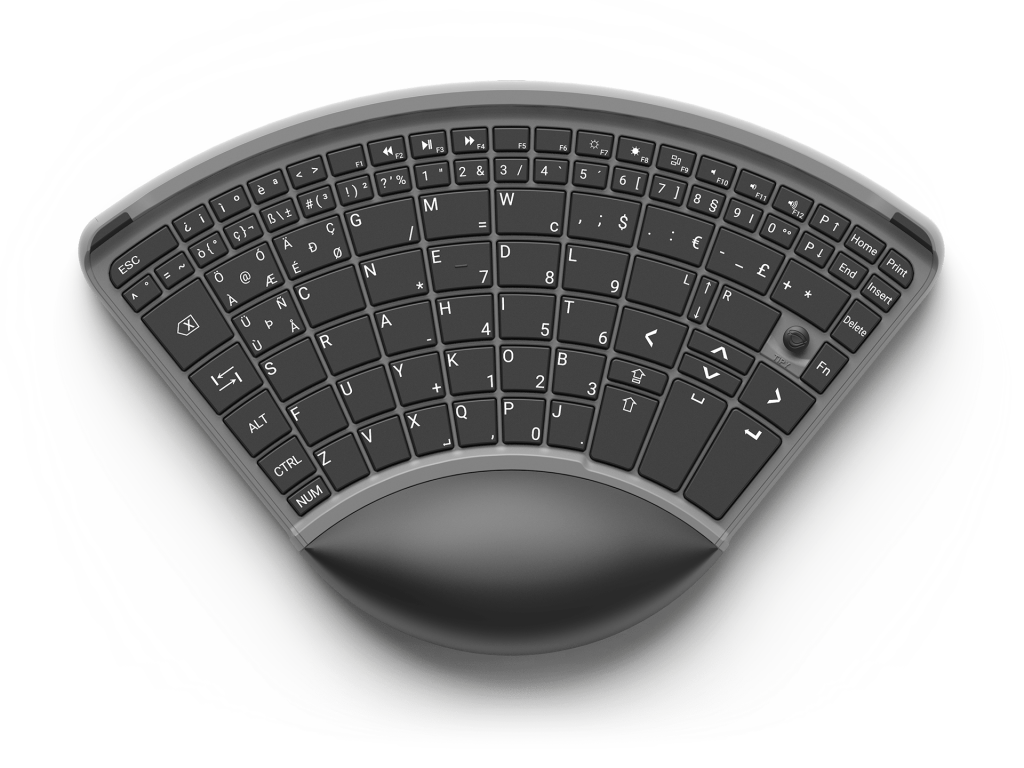 Wireless
TiPY has a battery and is connected via Bluetooth.
In addition, you can use the included USB cable to charge your TiPY keyboard and also leave it connected directly to your computer.
Integrated Mouse
The fully integrated mouse also make TiPY an all in one device that can be conveniently taken with you and connected to any device.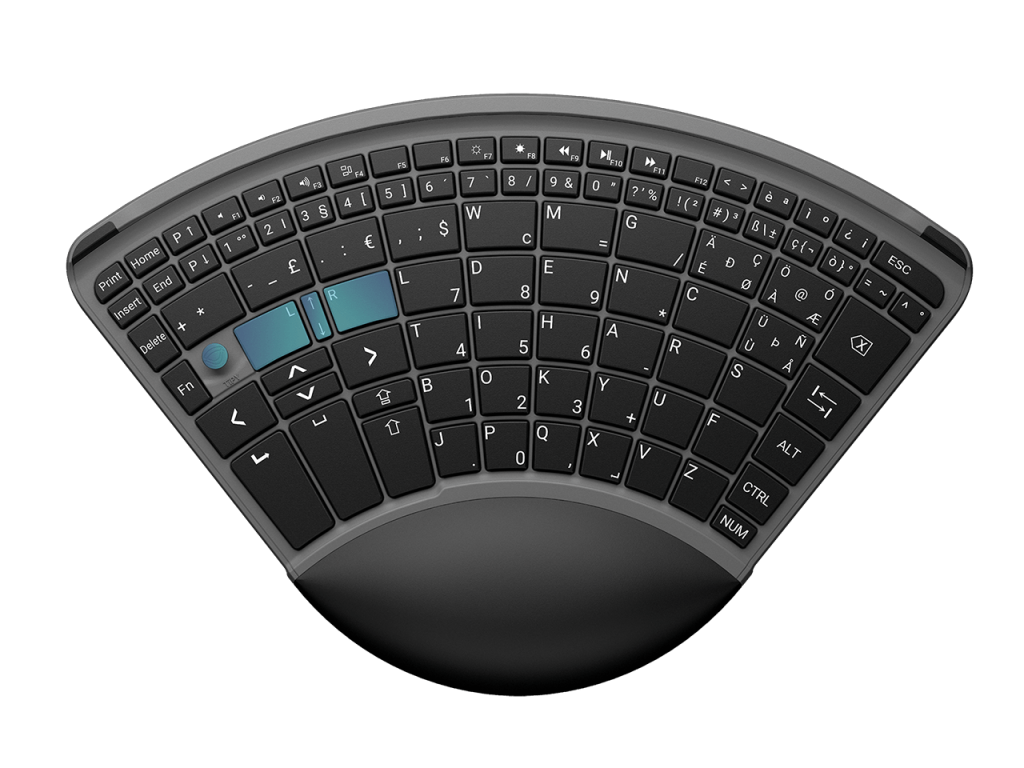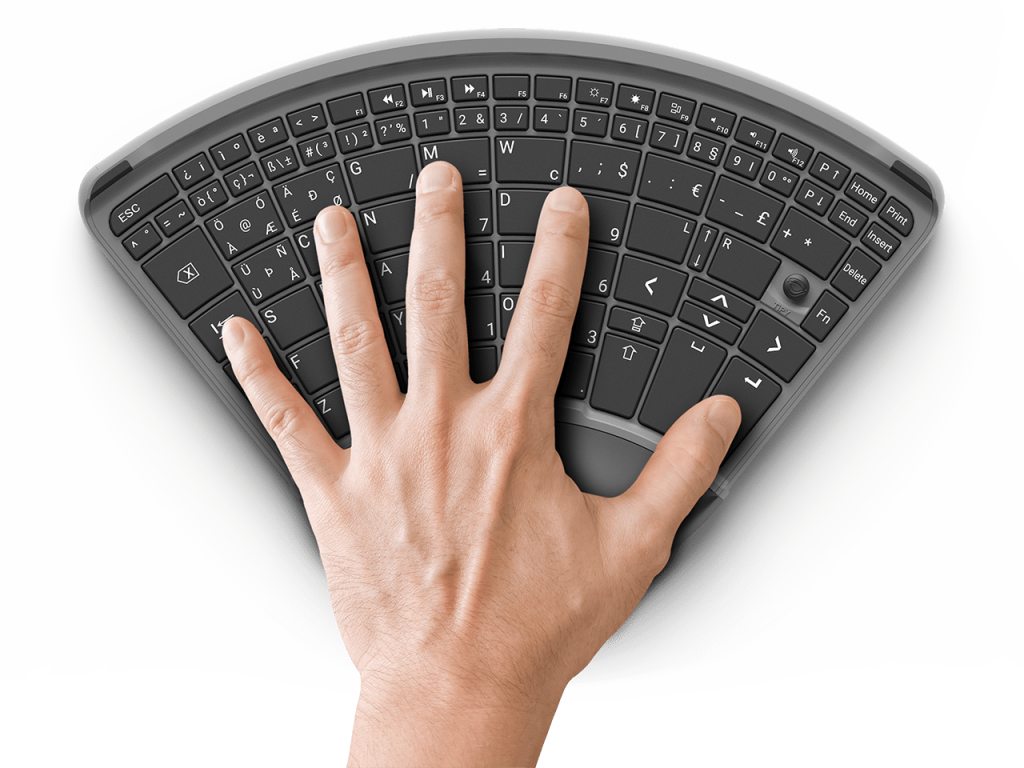 Left and Right
Each TiPY one handed keyboard can be operated with the left and the right hand.
---
---