Windows, Mac, iPad and Chromebook Compatible Bluetooth Mouse
---
Connects via
Compatible Logi Bolt USB receiver (not included)
---
Click and Scroll in Silence
You'll get the same click feel you love, but make about 90% less noise.
Even the wide rubber scroll wheel glides in silence.
---
Connect The Way You Like
Connect to your computer, laptop or tablet via Bluetooth or USB receiver (sold separately).
Windows, macOS, Chrome OS, iPadOS.
---
Organic Shape, Natural Fit
Logitech Pebble M350S has been designed to be extra slim, while still fitting naturally in the palm of your hand. The soft rounded sides are so comfortable, you'll never want to let it go.
---
Go Longer Between Batteries
24-month battery life means you don't have to worry about losing power. Logitech Pebble M350S automatically goes into battery-saving sleep mode when you're taking a break.
---
How to Setup
---
Step 1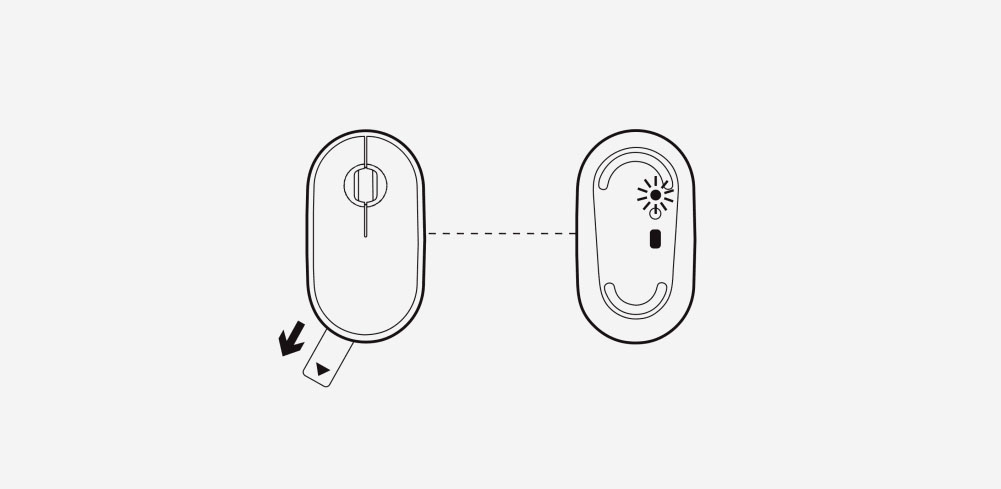 Just pull the sticker tab and your Logitech Pebble M350S will automatically turn on. As it's ready to be connected, the status light flashes green and blue.
---
Step 2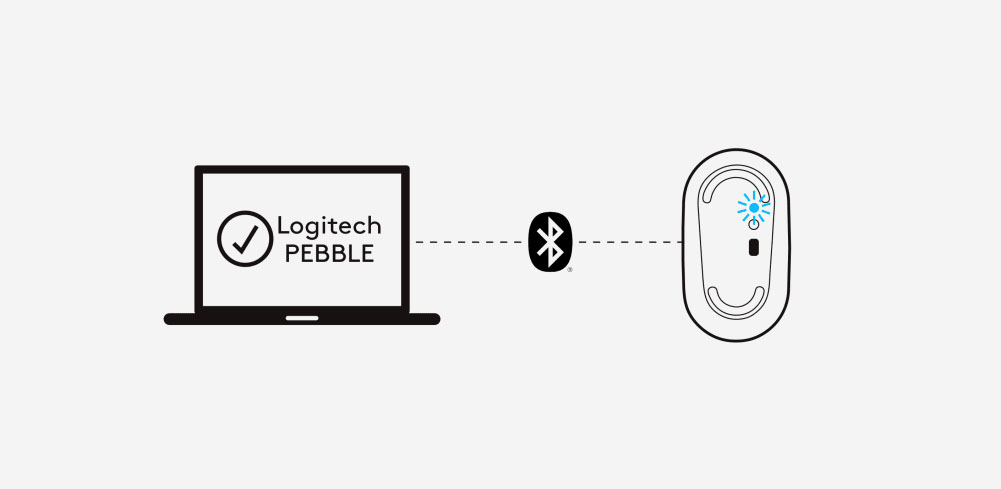 Easily connect via Bluetooth by turning on your computer's Bluetooth connection and searching for your Logitech Pebble M350S. Select and ta-da – you're paired.
---
Step 3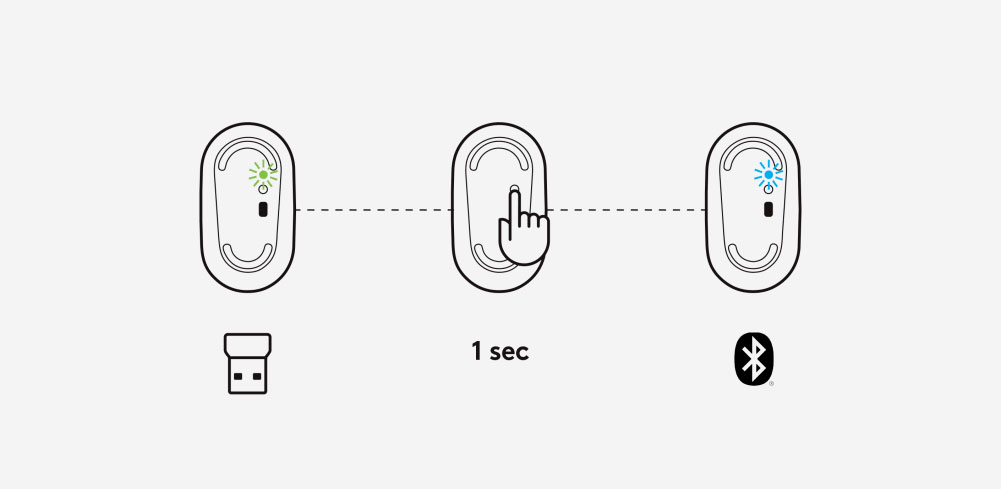 Once paired you can easily switch between a maximum of three devices (Bluetooth or Logi Bolt USB receiver (sold separately)).
Just press the button on the downside of the mouse for 1 second to switch between Channel 1, 2 and 3.
---
Step 4
Pair another device by pressing the button for 3 seconds on the current channel. When the light starts blinking you are in pairing mode.
---
Changes between the Pebble 2 M350S and Pebble M350
The Pebble 2 M350S now includes:
Logi Options+ support (Point & Scroll adjustment, APP profiles, Logi Flow compatibility, low battery notifications)
Customizable middle button that supports shortcuts and specific App profiles shortcuts for multiple apps (such as WhatsApp, Spotify, Wechat, KuGou, Zoom, Teams)
Latest Bluetooth 5.1 (robust connectivity, secure DFU, Swift pair) with added support for the Logi Bolt receiver.
Easy-switch to pair up to three devices (M350s) instead of two (M350)
Precise and adjustable 4000 DPI sensor (M350s) instead of standard 1000 DPI sensor (M350)
Updated FSC sustainable packaging